DRAMATIC MARBLES
Spectacular large porcelain tiles with polished or unpolished finishes, designed to dress interior walls and be part of a daring decoration using furniture and accessories to complement the look. Inspired from rare and precious marbles, the extra-large formats incorporate striking colors and veining of this natural stone for a hyper-realistic effect.
Recreated in different shades of blue like our Marble Nouveau Slabs, or green like our Topazio Slabs.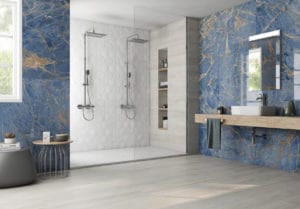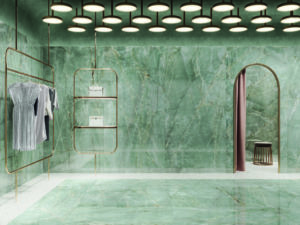 MICRO TEXTURES
The micro textures on wall surfaces act as the main element and the design of stone or cement take a backseat; the intention is to create comfortable and calm spaces by focusing on tactility. Matte finishes that convey a feeling of softness both to the eye and to the touch. The delicacy and fineness of the textures stand out.
Create those spaces with collections like Stone Basel and Limestone.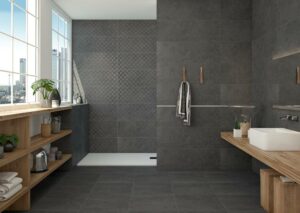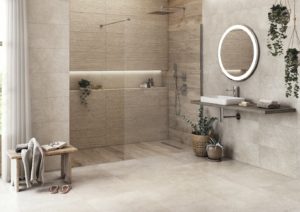 WOODS
The realism of woods continues to be fundamental; it is essential to highlight the natural irregularities, knots or worn effects. The decorative woods with variety of geometries give authenticity to any room. With its different shades wood plays an important role in giving warmth to the spaces.
Decorate rooms with textured woods in our Indiana or Colonial collections.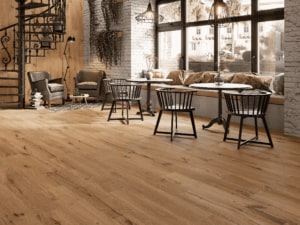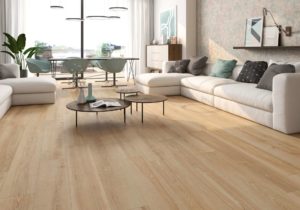 TERRAZO
Terrazzo is presented with a greater irregularity and particles in the mix, it appears to be a look that is here to stay. With saturated pigmentation, and scales that range from large to tiny dots, close together or spaced. The composition evolves in diverse and varied scales, both in size and in origin of the material, focusing on the importance of showing the provenance of the particles embedded.
Check out the Hangar and Pigment series for a different shades of this look.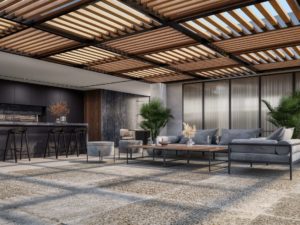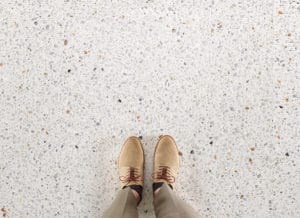 DECO
Art Deco and modern shapes, appear in the designs of walls and floors. The pattern of marble and warm details metallic in mosaics transmit a glamorous Art Deco quality like in our Rockart series. These tiles transmit elegance and personality to any room.
Also create harmonious spaces full of energy with botanical themed tiles such as our Selva collection or Terre from the special order program.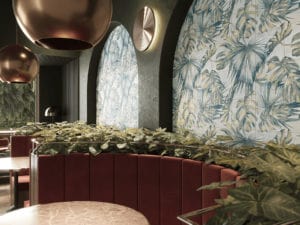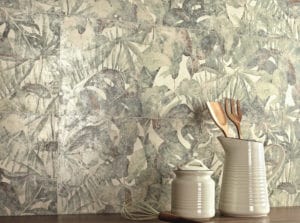 TERRACOTA
Earth and warm tones are the main palette in newer collections. Inspiration comes from warm pigments found in nature, burnt mud, and the naturally oxidized metal provides a welcoming, nurturing mood for spaces. Texture affects the perception of this palette, a rough appearance, matte or porous surface with slight geometric relief, for example, can take on a contemporary style. 
Collections like Cotto Rosso from our Special Oder Program or Maiolica Floor can help you create these spaces.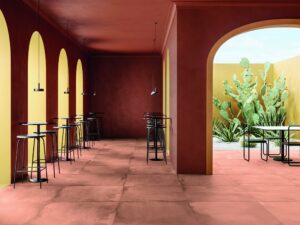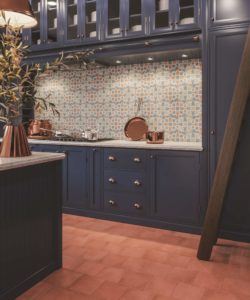 SMALL FORMATS
An invitation to freedom of creative expression. Mix-and-match collections where warm and cold materials, glossy and matte finishes, as well as discordant colors and patterns. These formats represent create authentic spaces with a variety of shapes.
Combine different shades, sizes, and finishes form our Color Collection or Block series.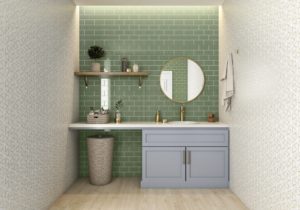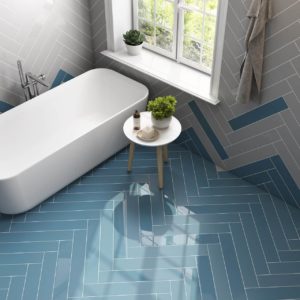 You may also like: How to use tiles and turn rooms into art
---
14 Jan, 2022