Highly durable and organic, stone has always been a desired element in architecture and design. From centuries, stones like marble, limestone, quartzite, granite, and travertine have been a persistent choice for impressive and elegant structures throughout history. But lately, natural stone tiles have made their way into a lot of homes. Thanks to their durability and versatility, they have made their way into our homes in flooring, walls, and accent features, becoming the main material of choice for both classic and modern spaces. In addition to giving you ideas on how to use natural stone tiles in your next project, we will also give you a couple of elements to consider.
Durability of Natural Stone Tiles
A major aspect to consider is how hard a natural stone is. This is important in determining how much traffic it can support and where it can be used. The harder the stone, the less likely it will be to scratch. Another factor is porosity, or how likely is the stone to soak up liquids. All natural stone tiles are porous and require a sealer to maintain their original look, tile sealers serve to protect and beautify your investment. Check out our
Tile Care
section for more information. This is important to keep in mind since more porous materials require a higher level of care when maintaining a protective barrier from liquids.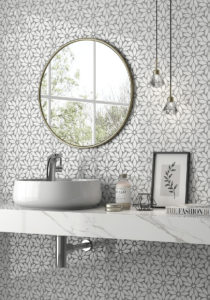 Natural Variation of Natural Stone Tiles
It is important to know that there is a natural tone, hue, and pattern variance to most stones. Most of the mosaics from our
Rockart
collection have a medium color variation. However, it is always a good idea to purchase a little extra product when you are working with natural stone tiles. You can
contact us
or visit any of our
locations
to see the material in person or request a sample. Our
Rockart
mosaics are a great alternative to avoid most of the worries that come when working with natural stone.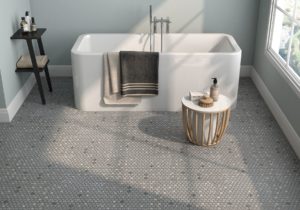 Traditional Look with Natural Stone Tiles
Traditional looks tend to stand the test of time without losing their class. The same way you would use wood tones to give a home interior the traditional touch, you can pick natural stone tiles to accentuate these traditional design aspects. This traditional kitchen design used our Carrara Lantern Mosaics from the
Rockart
series with a white countertop to combine traditional design elements.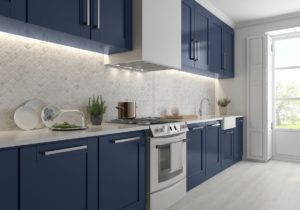 Modern Look with Natural Stone Tiles
Now if the traditional look is not your way to go, try to apply a more modern look using natural stone tiles. This can encompass geometric designs, such as those from the Black & White Hexagon Mosaics from our
Rockart
series. Another option is to incorporate an accent wall or "off-beat" focal point with these tiles. The one in this kitchen with our Thassos Arrow Metal is a great example; this will create a visual interest.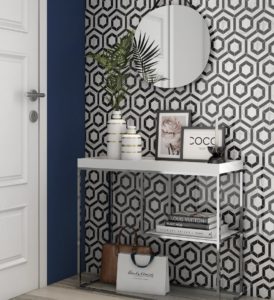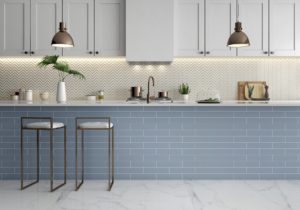 Thinking about using natural stone tiles in your next project? Check out our
inspiration tab
for ideas.
---
23 Sep, 2022