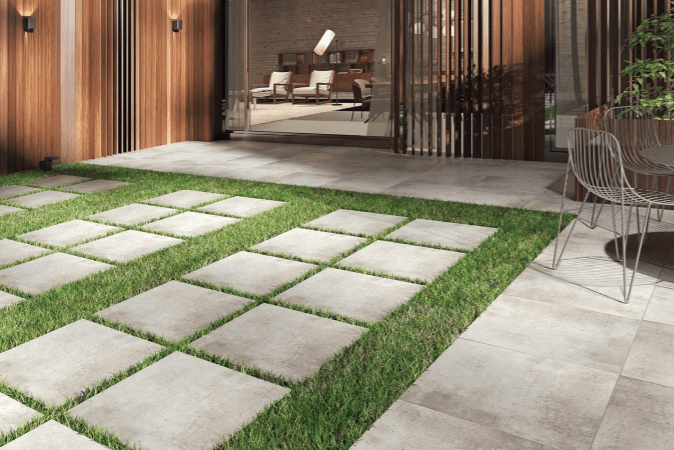 These 2cm porcelain tiles surpass the high performance, functionality and aesthetics of natural materials used in the flooring, which enables their use in external environments and high transit areas.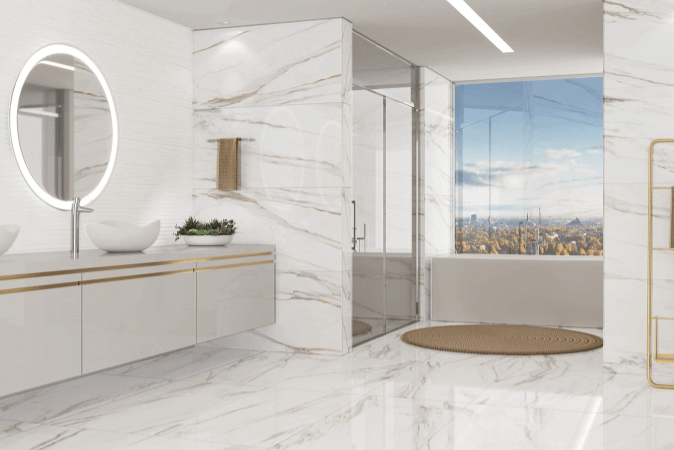 Fewer grout lines mean less cleaning and less visual clutter. Plus, the large-format tile can help visually expand a small space, Take a look at our Slabs collection featuring large formats such as 40″x80″ and 48″x98″ with microcrystal technology and high definition design.
Visualizing our products has never been easier! With this tool, you can
select scenes or upload your own to change floors and walls using our most
popular collections
You can view our inventory from all our warehouses nationwide. Having quantity and quality in what you need when planning your project makes decision making easy.
Roca products have a variety of textures, finishes and performance features.
Search for the materials that fit your needs. Browse our product portfolio
ranging from traditional to contemporary, and view solid colored tiles,
marble look tiles, wood look tiles, concrete look tiles, stone look tiles,
decorative tiles and a wide array of complementary pieces.
Learn more about the different collections stocked in our factories overseas, offered as part of our Special Order Program to provide even more solutions for your projects.
Get inspiration from our mood boards and real projects images featuring different applications of our products and discover a world of endless design possibilities
Design is… Creating. Vision. Life. Art. Science. Purpose. Transformation. Improvement. Beautiful. Driver. Authenticity. Depth.
Environment. Emotion. Connection. Aesthetics. Featuring the most recent interviews, trends and events with members from the A&D community