Do you ever wonder how you can apply global trends to your home? If you are debating between different decor styles and themes, it can be tricky to decide what trends will work for your home. While the possibilities are seemingly endless for crafting your space, we've narrowed down some ideas to help get you started.
Idea #1: Nordic-Inspired Interior Design
Nordic home design represents
minimalism and natural lighting
that pulls decor inspiration from northern European countries such as Sweden, Norway and Finland. This design focuses on distinctive clean lines emphasizing natural elements. An easy way for you to take advantage of Nordic-inspired interior designs at home would be replacing or adding new furniture or elements that are more minimalist and incorporate neutral colors and tones. In the Nordic region where winters are often long and dark, it can be helpful to lean on the use of natural lighting for this type of home design. For example, you can utilize Nordic inspiration by finding a nice ceiling lamp to brighten your dark rooms on an overcast cloudy day.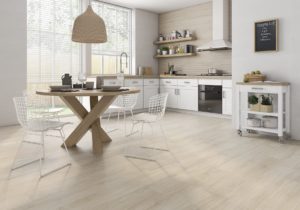 Idea #2: Japandi-Inspired Interior Design
One Asian-inspired interior design idea to consider is Japandi. Japandi is a blend of Nordic design trends and Japanese influences such as earthy colors that embrace the imperfections in everyday objects. Connecting your backyard space to your indoors with an addition of something like a
sunset room
to open your home to nature, is one way to bring more Asian-inspired interior design to your home. Japanese influenced furniture also focuses a lot on the seating level within your home. Furniture should be at the floor level based on Japandi design principles and the closely related
Wabi-Sabi philosophy
in your home that can bring out that balance and communication with the natural world around you.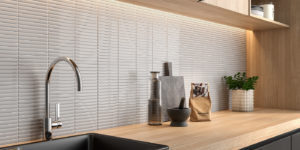 Idea #3: Mediterranean-Inspired Interior Design
The Mediterranean-inspired interior design is based on the cultures and communities of areas in South Europe, North Africa, and parts of the Middle East. This design connects to the ocean and outdoors with terraces, patios, and gardens. Applying this
Mediterranean design to your home
as a source of inspiration for your interior space can mean new seaside colors and classic architectural techniques that bring the flair and colors of this region to life. Open spaces that embrace this type of decor style with
new exteriors
can be your way to incorporate this distinct design to your home.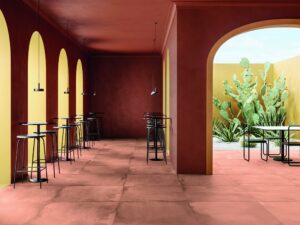 How to Get Started
You can get started by narrowing down the types of inspired interior design ideas that work best for you based on your personal style, budget and existing elements already in your home. During this process, it's important to consider the financial planning aspect and the scope of a redesign home project. You can use something like a spreadsheet or budgeting app to organize and track your budget to help finance this type of project. While budgeting and using your own money for this project is best, you may not have the money on hand to fully execute your dream design. However, just because you may not have the money at this time doesn't mean there aren't options for financing your next home project. Many homeowners may opt for charging these expenses to a credit card, taking out a line of credit, like a HELOC, or looking into payment plans with companies they're working with, but these are not your only options. Consider learning more about what the differences between
a line of credit vs. a credit card
are, as this can help provide the extra funding to cover the costs and planning of your home interior project. The fun thing about design is that it's all about your personal style taste, which can be ever evolving. Global inspired interior design can be flexible to your needs and aspirations for your home. Now, you can begin your journey to include the best-in-world
conceptual ideas
in your interior space!
---
26 Aug, 2022