Porcelain tile is one of the greatest and easiest ways to transform your outdoor living area. It is extremely durable and holds up against some of the worst weather conditions, including high levels of moisture. Aside from those benefits, tile is also very easy to clean and maintain. The proper tile design can be a great addition to all your landscaping elements, especially when the two coordinate together.
Outdoor tile is also a very versatile and cost-effective option for anyone wanting to add appeal and character to their backdoor space. Tile can add an element of beauty and elegance to your pool, patio, or deck. Whether you are seeking to add a rustic flare or sleek modern look to your outdoors, Roca USA can help you find just what you are looking for!
The Wood-Look for Outdoors
Wood-look tile comes in a multitude of different finishes and is a wonderful option for your outdoor oasis. Our Habitat Collection is great for those looking to achieve a harmonious look. It is as versatile as it is functional and ideal for the bold who enjoy contemporary colors and find inspiration in the traditional log-cabin look.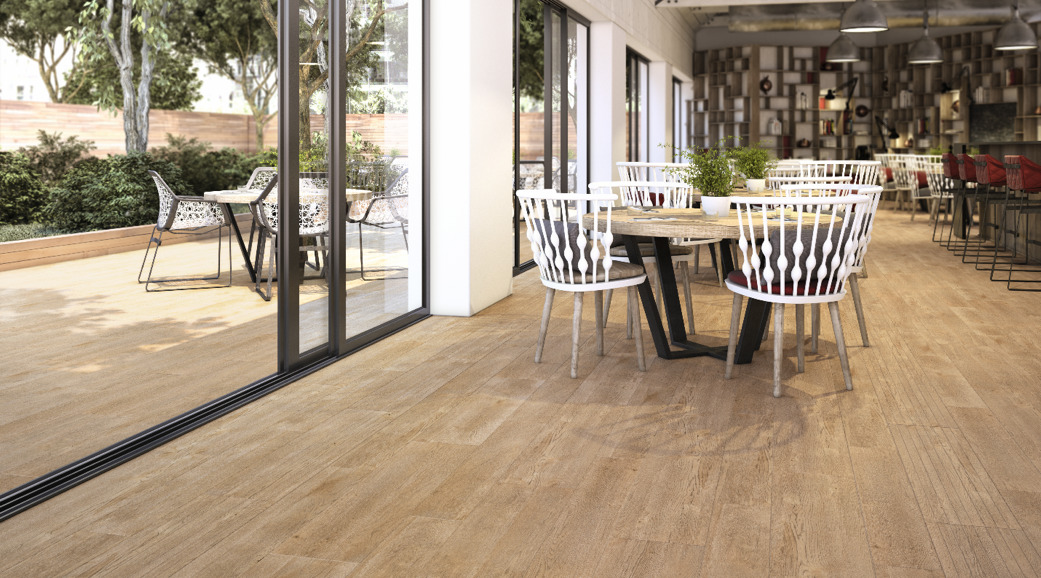 Another great option when trying to achieve that wood-look for your outdoors is our Borneo Collection. A series that is always modern, with multiple applications, this collection is characterized by gentle, neutral designs, reproducing the most natural wood. Its format highlights the style of the series, suitable for any kind of surroundings or decorative style.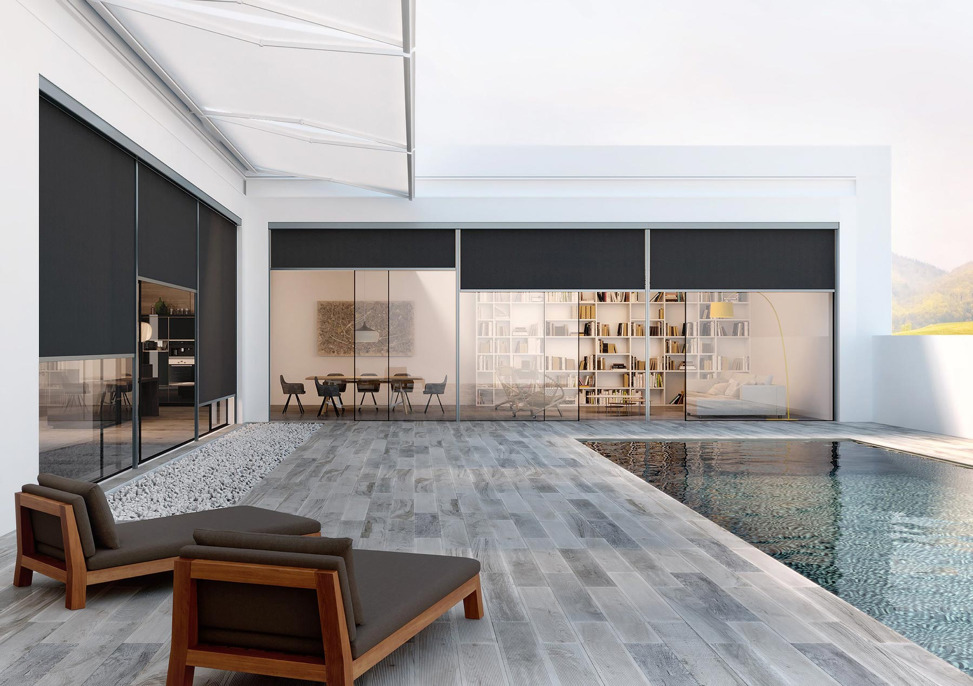 Let our Cliff Collection Shine in Your Outdoor Design
If you're looking for more of a contemporary look, consider checking out our Cliff Series. A contemporary expression of slates, this series is sure to transform any space! The porcelain tile becomes a gorgeous design element for both indoor and outdoor spaces. You don't have to rely on landscaping and furniture to bring your outdoor space to life with this look. The subtle movement of the slates look add character and brings an element of depth to your outdoors!
Porcelain Dreams
Find harmony in your backyard with our gorgeous Slates Collection. If rustic is what you are going for Slates proposes going back to the purest traditions, to rescue them and successfully fuse the urban with the rural, thereby establishing a clearly personal and exclusive style. This porcelain tile is greatly suited for outdoor use becoming a popular alternative for stone, concrete and wood.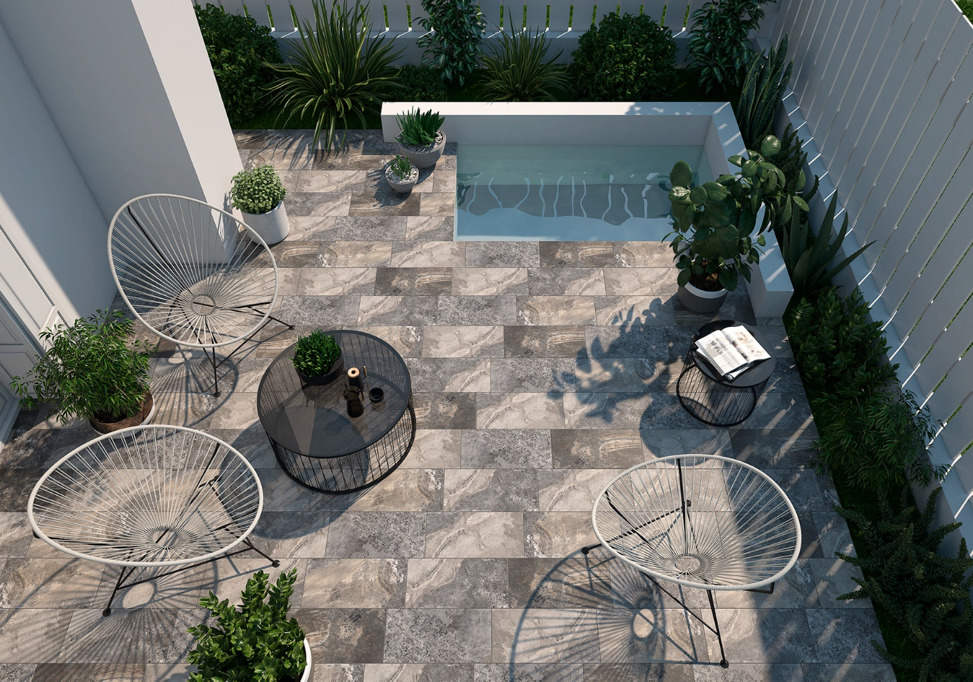 Make the most of your home decor by taking your outdoor space to the next level! With the right tile, you can turn it into a beautiful oasis, like something you see from a page in Architectural Digest©! Visit our showroom, or contact a distributor near you and one of our experts will help you create your perfect outdoor space!