Glazed porcelain tiles make a stunning addition to your home, and most of them do not require a special tile floor cleaner, check out our Tile Care section for more information. Maintaining your glazed porcelain tiles is very easy! You only need a dry mop and warm water to help them maintain their beautiful finish. Glazed porcelain tiles resist stains and moisture better than ceramic because of how they are produced. Follow these four easy steps to leave your glazed porcelain tiles looking like new.
Remove Dust and Dirt from Glazed Porcelain Tiles
The best option is to dry mop and vacuum prior to adding a liquid cleaner. This will eliminate dust, dirt, and debris to obtain a better result. For glazed porcelain tiles, we recommend using a soft broom or dust mop; with a microfiber pad that attracts and collects hair, fine dust, and dirt. If you find some stubborn dirt, you can use a small nylon brush to gently, scrub the dirt away. Pour some hot water onto the dirt first and then rub. Do not dry brush since you can damage the finish.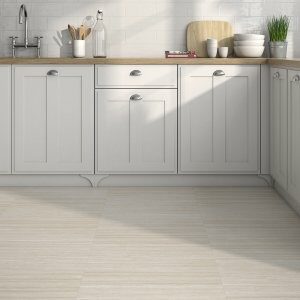 Remove Stains from Glazed Porcelain Tiles
It can be annoying to discover stains on your glazed porcelain tiles. However, they are easy to remove with the right utensils and solutions. You can use a commercial product safe for glazed porcelain tiles or use white vinegar. Use a warm-water wash with vinegar at half strength to remove the stain completely. Mop the area and allow it to sit for ten minutes, and then rinse with a clean warm water bath. If you choose a store-bought product, use it as directed. Stubborn stains such as red wine or coffee can be removed using a baking soda and water paste. Mix equal parts of the two, apply to the stain, and scrub lightly using a small soft bristle-brush, like an old toothbrush until it is gone. Then rinse the area with clean water and repeat if necessary. Avoid rough cleaning heads on mops or sponges because they can damage the surface of the glazed porcelain. Once damaged, the tile cannot be repaired.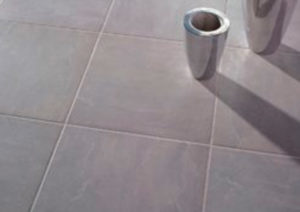 Mop the Floor
Once you have removed any possible stains or spots from the glazed porcelain tiles, it is time to mop the entire floor. Once again, you can use the vinegar and water solution you mixed before. Vinegar is excellent on glazed porcelain tiles as it brings out its shiny exterior. After mopping, rinse the floor once more using clean water. Make sure to wipe the tile dry with a microfiber cloth to avoid streaking and to prevent water from penetrating the grout.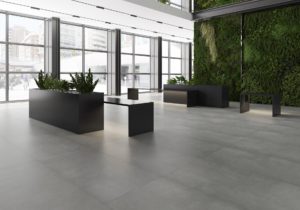 Wipe to Dry Glazed Porcelain Tiles
Once you are do ne mopping, it is time to dry the glazed porcelain tiles. Make sure to wipe the tile dry with a microfiber cloth to avoid streaking and to prevent water from penetrating the grout. You can also work a fan or open some windows to allow the fresh air to dry your glazed porcelain tiles. Buff the floors using a porcelain tile polishing pad and rub in circular motions. This will help restore the tile's shine.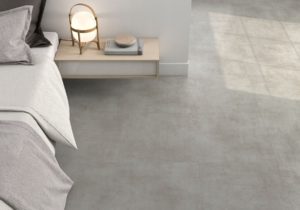 Roca Tile Pro Tip for Glazed Porcelain Tiles
Avoid oil- and wax-based cleaners and never use a solution containing acids, ammonia, or bleach on your glazed porcelain tiles. These products can alter the color of the tile and eat away the grout. Thinking about using glazed porcelain tiles for your next project? Check out
all the collections
we have available and our
inspiration tab
for ideas.
Contact us
or visit any of our
locations
for more information.
---
12 Aug, 2022