You have seen some floor tiles you like but you are not sure if they would go on the walls. Can you use floor tiles on walls? The easy answer to that would be yes, but there are some things to be considered before deciding.
Floor tiles are heavy
This is a very evident statement but if you do not want the tiles to start falling off your walls, you have to know this: the weight of the tiles and the strength of the surface were they would be installed. If the weight of the floor tiles combined with grout and adhesive exceeds the maximum weight per square feet, we do not recommend using it for walls. Can you use floor tiles on walls? Yes, but considering its weight. Just as a reference, most commercial tiles are five to seven pounds per square foot.
Why use wall tiles in your next project
"Can you use floor tiles on walls?" now that the question is clarified, we bring you three reasons why you should do it. Large-format floor tiles are one of the hottest trends right now. These look fantastic on wide floor space, but also on small walls. They will create the sense of a bigger space. With our
Slabs series
, you can create this sophisticated effect, with your walls appearing as if they have been covered in Italian marble.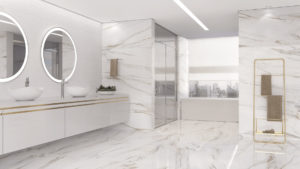 If you like minimalist design, you will appreciate the trend of running the same floor tiles up the walls. This is an amazing technique to bring a sense of tranquilly into the space and create an aesthetic modern design.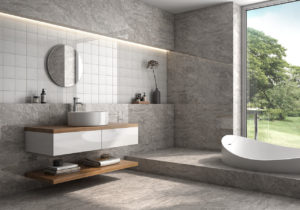 Thanks to new technologies, there are now many incredible tile patterns like our
Havana series
. Have look at
our collections
to discover the wide variety of forms, styles, and sizes of tiles. Traditional wood-look planks are also an amazing choice; check out our las blog post:
Wood Look Tile: A Rising Trend
for tips on how to style it.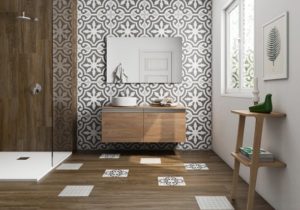 Although many of them marketed as floor tiles, it is up to you to decide where they should be installed.
---
03 Jun, 2022