Christmas is quickly approaching. It is that time of year again, when you host Thanksgiving at your house for friends and family. There is more to Christmas than just food and drink. Renovation and beautification are very important. That suggests that you might want to redecorate your property and add some new tiles. When it comes to redecorating your home, Christmas tiles have an immediate effect on how it looks. You should invest in tiles because in addition to being very versatile in home decor, they are also incredible for creating Christmas tile ornaments. Invest in Christmas tiles to transform the appearance of your house. It is no secret that tiles have the ability to transform any space, even your Christmas tree. Be motivated by the vast array of choices you have during the holiday season. Utilize the holidays to improve the appearance of your house. All year long, you will be giving yourself credit. Your house requires a trendy new design right now because of the season. Revamp every area in your house, from the living room to the master bedroom.
Christmas Tiles for the Living Room
With all the parties involved, the living room is one of the most important spaces during this holiday season. It is where the Christmas tree and the fireplace, if you have one, normally are. Incorporating Christmas tiles design will take the space to a completely new level. Change or place tile all around the fireplace.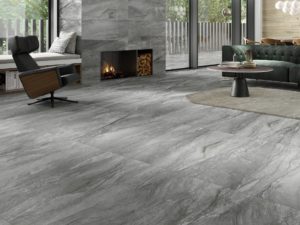 Our
Marble Platinum
series could be an option, this elegant marble look porcelain tile presents a landscape of sinuous gray veins.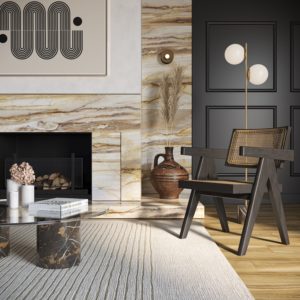 If you prefer warmer tones, Fossil from our
Slabs
series is your way to go. Place Christmas decorations such as stockings and lights to make it the focal point of the living room. Bring an old fireplace to life by using Christmas tiles and decorations. The best of it is that tiles are heat-resistant, easy to install, and are available in multiple styles. Christmas tiles ornaments are also a fun and original way to decorate tour house during the holidays. Our
CC Mosaics
White Bright Lantern mosaics are a great option to create personalized ornaments.
Christmas Tiles for Cozy Floors
When someone enters a home, they frequently notice the floor first. The greatest technique to make an impression would be to replace or install new floor tiles. They will give the living room some personality. Everyone will be gazing into your room as a result. Changing the tiles of your home will give it an entire new look, even if you keep the same décor and furniture. This is the season to make your home fell very cozy, the perfect Christmas tiles to create this are wood look tiles. Give your home the warmth it needs with any of our
wood look
series.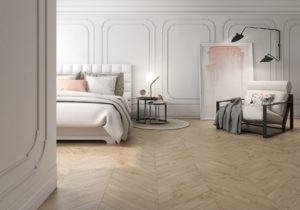 The
Borneo Chevron
series is a porcelain tile that replicates the characteristic geometric arrows of wooden floors, with as many installation possibilities as you can imagine.
Contact us
or visit any of our
locations
for more information on Christmas tiles.
---
16 Nov, 2022