The use of textures is not always given the necessary importance when designing a space. The truth is that textures play an important role in the entire design process of spaces. In this blog we will show you three ways to incorporate textures in interior design.
Textures go beyond touch
It is a mistake to think that textures in interior design are only related to the sense of touch, the truth is that in modern design it also focuses on how they are perceived by touch. To get an idea about this, think that by just looking at a room you know if it looks, for example, comfortable or warm. What's interesting about this is that you don't actually need to feel the textures to choose the design of a space.  
If you are looking to achieve a modern look, you can go for soft textures such as marble look tiles or some similar material, but if what you want is a more welcoming feeling, you can use wood look tiles.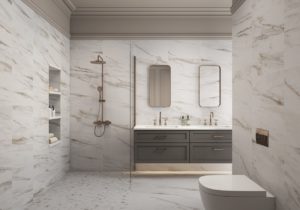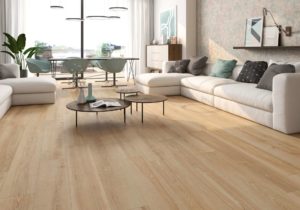 Textures help maintain balance
By including textures in the design of a space you can play with different contrasts to balance various aspects to create a more interesting visual aesthetic. You can also use them to highlight some elements; however, you should keep in mind that saturating the room with different textures will make it look heavy.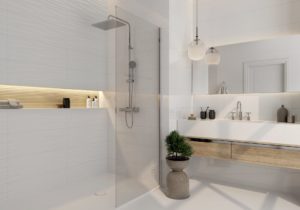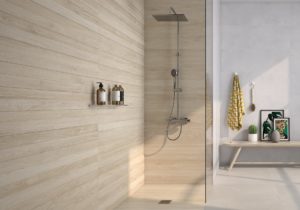 Textures go very well with color
This is especially true for those who want to implement a monochrome design. Say you would like white to be the maim color of the room; to keep it from looking simple, you can use textured tile to bring this classic color to life while giving dimension to the space.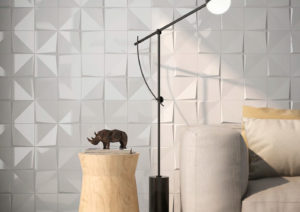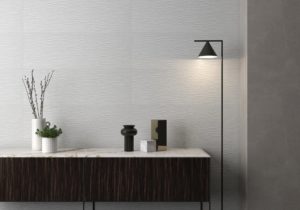 When designing a space, remember that textures in interior design are a key element to emphasize the look that you are going for. Check out our other Textures series here.
---
06 May, 2022