2023 is here with the latest tile industry trends. This year, the trends are all about making a statement. Designers are pushing the limits of what tile can do. We previously shared with you 2023 Tile Trends: Bathroom Edition. Now, we are discussing tile industry trends that can be used in any room. Whether you are trying to make a bold statement, or add a little luxury to a space, these tiling and home design ideas are likely to inspire you.
Tile Industry Trends: Large Scale Terrazzo Look
Terrazzo look tiles try to replicate concrete that has marble or other stone fragments in it. It became very popular during the 1970s since it was a vintage alternative for conventional floor and wall tiles. Terrazzo look is currently a tile industry trend. They are a flexible option for both residential and commercial applications. Terrazzo look tile can be the best option if you are seeking for a striking flooring material that will endure the test of time. Our Pigment series recovers the terrazzo look, adding the unique attributes of a color body porcelain. A modern and resistant collection that is ideal for commercial and residential use in contemporary and fearless designs. Now available in a new format: 35"x35" R.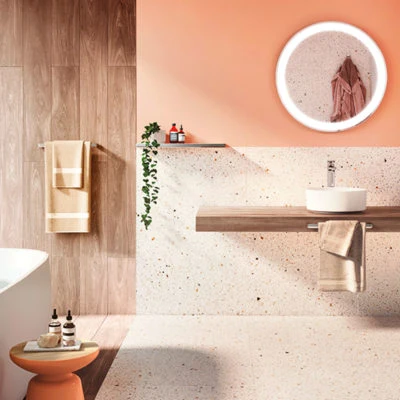 Tile Industry Trends: Onyx Look
Another current tile industry trend are onyx look tiles since they have a stunning and dazzling appearance. They are ideal for giving any room an opulent appearance. Our Onyx series gathers light with warm nuances of waves that run smoothly over the surface of this porcelain tile, which create a feeling of spaciousness and luminosity due to its different white shades.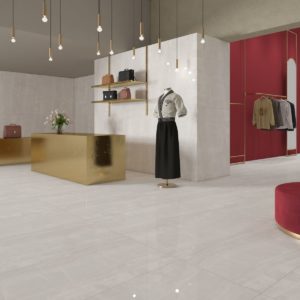 Tile Industry Trends: Hexagons
Hexagons are meant to add a decorative touch to any space. We have added hexagons to some of our most popular collections following tile industry trends. Last year we saw hexagons in the Top Summer Tile Trends. These shaped tiles continue to be very versatile and can be combined with any other tile. If you want a traditional look, we offer solid color hexagons, like those from our Block series.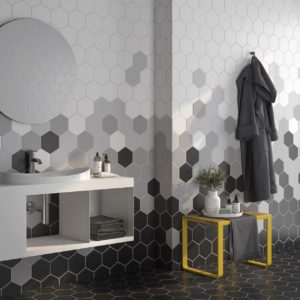 If you are trying to go for a bolder look, check out our marble look hexagons from the Statuary series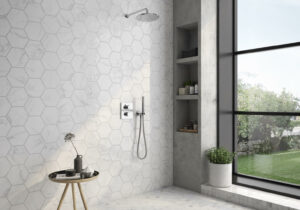 Tile Industry Trends: Earth Tones
This year is welcoming earthy tones back into the mix of tile industry trends. Specifically neutral shades, like the ones we see in our handmade look Artesano series. Featuring a broader offer of neutral colors, it is perfect for adding a touch of luxury to any room. These shades of neutral shades will always look good, regardless of the style you are trying to achieve. Artesano provides a timeless look in every space where it is placed. Earth tones are a great choice for your room because they let you connect to nature, which are proven to help lower stress and boost productivity.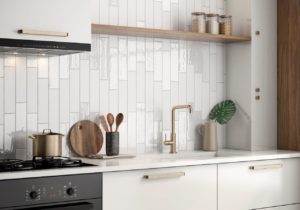 These tile industry trends contain a little something to satisfy any taste, no matter what it may be! Give your room a gorgeous new design and contemporary flair. We firmly believe these tile industry trends will give your interiors a pleasant and intimate atmosphere for this year and beyond!
Contact our sales team or visit any of our locations to discover the new options we offer to transform your rooms with these inspiring trends and obtain further advice from any of the professionals in our team. Already chose the prefect collection? You can check the availability via the CHECK STOCK tab in our website.
---
15 Feb, 2023