At Roca Tile, we embraced our share of architectural tile trends in the past year; we have the New Products at Roca Tile USA for 2022 to prove it. This year, the industry is mostly focused in producing sustainable tiles with a movement towards warmer palettes. Every year, at Roca Tile USA we work in offering the perfect tile for builders, architects, and designers to translate the current trends. Here are the architectural tile additions for 2023:
Handmade Look Architectural Tile
If you are looking for a small architectural tile, our
Artesano
series can be an option. Handmade look tiles inspire
Artesano
. Features a broader offer of neutral colors, it is perfect for adding a touch of luxury to any room.
Artesano
provides a timeless look in every space where it is placed. This beautiful collection is available in a 3"x12" format in a matte and bright finish.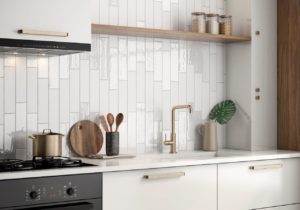 Feathers
is also a new handmade series but with a twist. Delight in the beauty of nature with this one-of-a-kind tile. With their organic shape and subtle colors, Feathers add a touch of Zen wherever it's placed. Mix and match them to create your own unique look. Available in five shades in a 3"x12" format.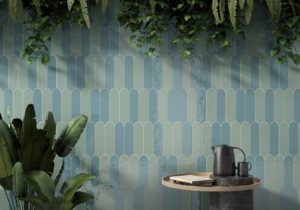 Handmade tiles add a unique touch to any room through movement and variation within its pieces.
Architectural Tile in New Colors: Color Splash
This year we are coming with new and fresh colors. The new additions to our
Color Collection
include neutral shades such as Neu Gray, Petrol, Teal, Mist, and Sage Green. In those same shades also came
CC Cosmos
and
CC Frames
. With a highly special effect,
CC Cosmos
is skillfully crafted with its intricate carving effect to provide maximum visual appeal. It can create a bold statement in every space with this dynamic yet sophisticated tile option.
Frames
, is inspired by a unique shape with a range of classic colors to perfectly match your decor. This refined collection is perfect for showcasing your space. With its simple yet stylish design, Frames Series is a great way to add a design statement. The possibilities are endless when you mix and match these collections.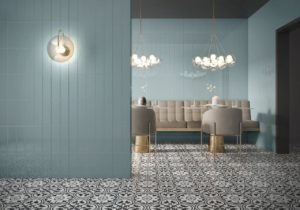 Marble and Stone Look Architectural Tiles
The long awaited
Lithology
Edition in finally here! If you are looking for a bigger format the marble and stone look architectural tiles are available in a 12"x24" format, in neutral color palettes. These series are ideal to create minimalist spaces. With a soft carving effect and a low relief that will add dimension to any space. Go with marble or stone looks to achieve that classic style.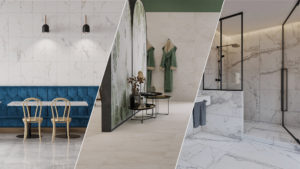 If you are looking for an outdoor option of architectural tile, the new additions to our
Pavers
collection can be the way to go. These twenty mm thick, porcelain tiles surpass the high performance, functionality and aesthetics of natural materials used in flooring, which enables their use in exterior environments and high transit areas. Pavers are an amazing option since they have full resistance at high traffic areas. This year, we are introducing four new shades of gray in a 24"x24" format.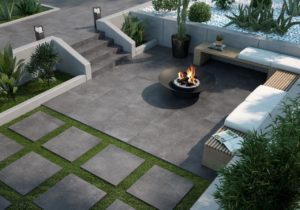 These were just some of the collections released recently and additions to our existing collections; stay tuned for the ones coming later this year. Always making sure to follow the trends to deliver the ideal architectural tiles.
Contact our sales team
or visit any of our
locations
to discover the new options we offer to transform your rooms with architectural tile. Already chose the prefect collection? You can check the availability via the
CHECK STOCK
tab in our website.
---
02 Feb, 2023