Looking to give your kitchen a makeover? Try updating it with a tile backsplash! Backsplashes can create a subtle pop of color in a neutral kitchen, or even spruce up an already bold space. It's a great way to add an element of design, personality, create a focal point, and produce the perfect balance between contrasting elements in the room.
One of the great benefits of a tile backsplash is the protection it gives your kitchen walls from food splatters after cooking.  A tile backsplash is also simple to clean—all you need is a rag and some cleaning spray!
From a design perspective, not only do backsplashes add visual interest to your space, but they can also be used to enhance an existing kitchen design. There are so many different tile materials and an endless variety of styles, colors, shapes, and sizes for you to choose from when it comes to picking out that perfect design.
The Subway Tile
A great option to use for your backsplash is a subway tile. These rectangular, high-gloss ceramic tiles are a mainstay in home décor because of their durability and versatility.  It's a classic choice that goes with just about anything and is paired with a light grout.
The Versatile Mosaic Tile
Another popular option are mosaic tiles—especially for those looking to add visual interest to their kitchen. These tiles are usually made of glass, ceramic, or stone and come in an array of patterns and colors. Our CC Mosaics Collection are fun, versatile, colorful and will add an upbeat flair to your kitchen. Mix and match different colors or designs and let your imagination run wild.
You may also like: How to use tiles and turn rooms into art.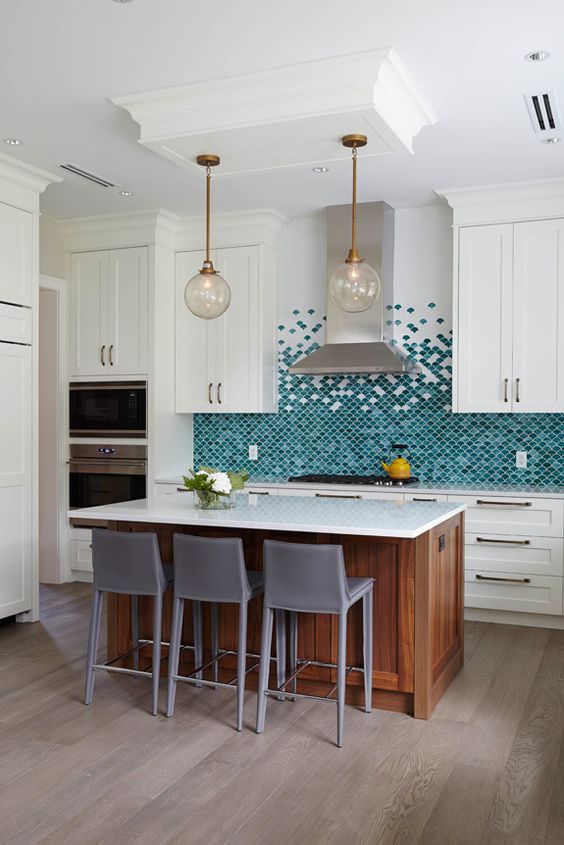 The Penny Round Mosaic Tile
Not convinced by these two options? You might be interested in checking out the penny round mosaics. A popular choice for those with an eye for vintage styles; these are often small, light-colored, and surrounded by dark grout. Penny round mosaics might be tiny, but when you put them all together, they provide an amazing look and texture to your space.
Check out all of our amazing tiles and get inspired for your next kitchen backsplash!