Adding tile to your walls is an effective and creative way to change the look and feel of your home. Available in a variety of different shapes, sizes, colors, and patterns, tile will add the perfect touch to any room!
Where to start?
The first step is figuring out what wall in your home you want to spruce up. Is it the living room? Kitchen? Bathroom? Whatever space it may be, consider the impact you want to make to it. If you want the wall to pop, consider using interesting colors, textures, shapes, or even unique patterns to give the room some personality!
Our Havana Collection can transform an ordinary room to the extraordinary! Inspired by the traditional cement tiles, the Havana Collection is the perfect accent to any space. Its pattern brings color and design that merges the classic and modern looks while enhancing any project with its decorative elements. Use it to add an impactful element to your bathroom as seen here, or as a backsplash and turn a boring kitchen into the star of your home.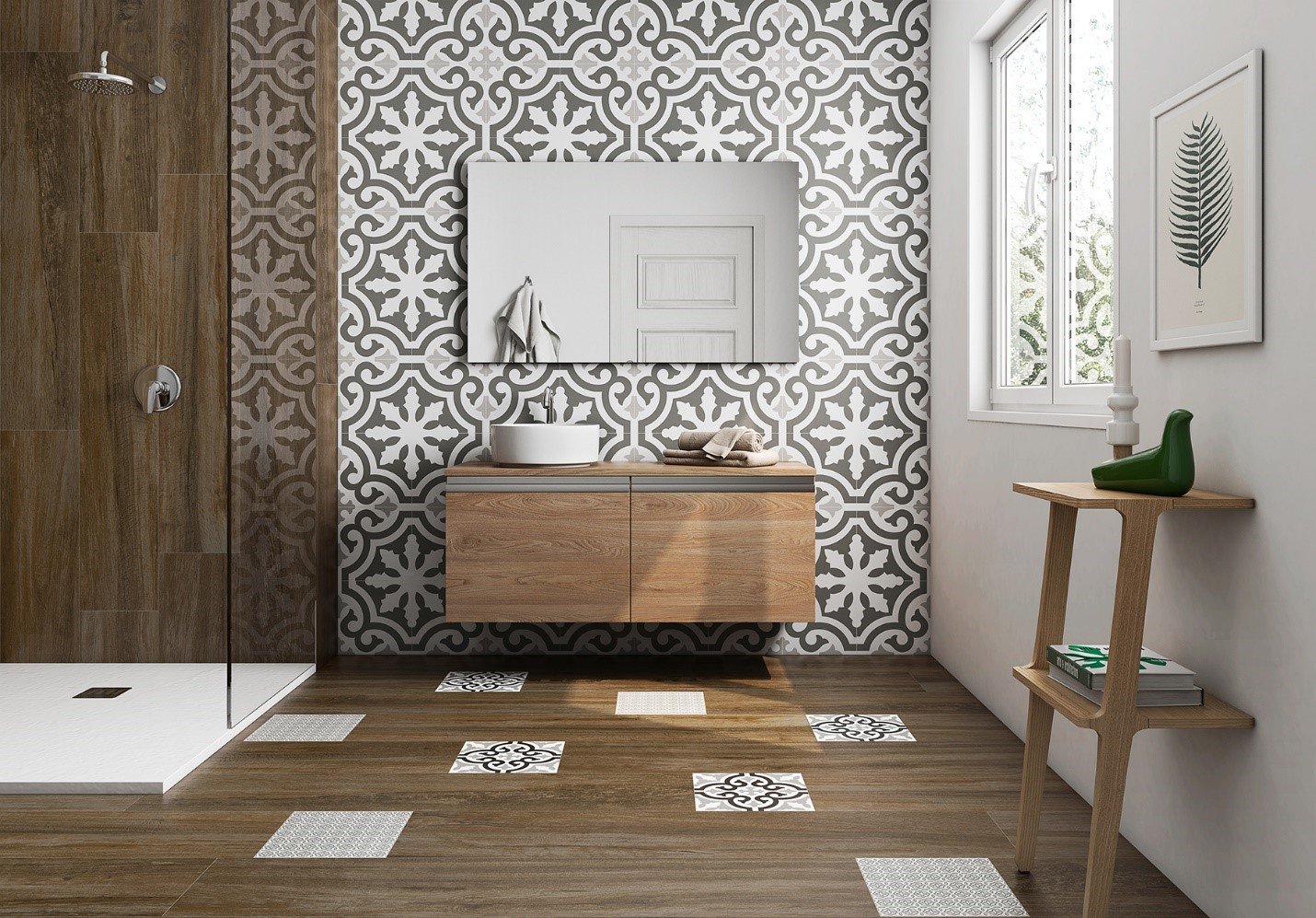 Love the classic subway tile look, but want to create a more modern ambiance? Try our Flow Collection with its 3"x12" rectangular format the design possibilities are endless.
Inspired by the movement of water, our Flow Collection transforms any room with its fresh color palette and unique texture. A room that is sure to stimulate the senses! Far from the traditional hand-made tiles, this collection creates the ideal oasis for anyone that loves feeling youthful and enjoys modern adaptations of classics.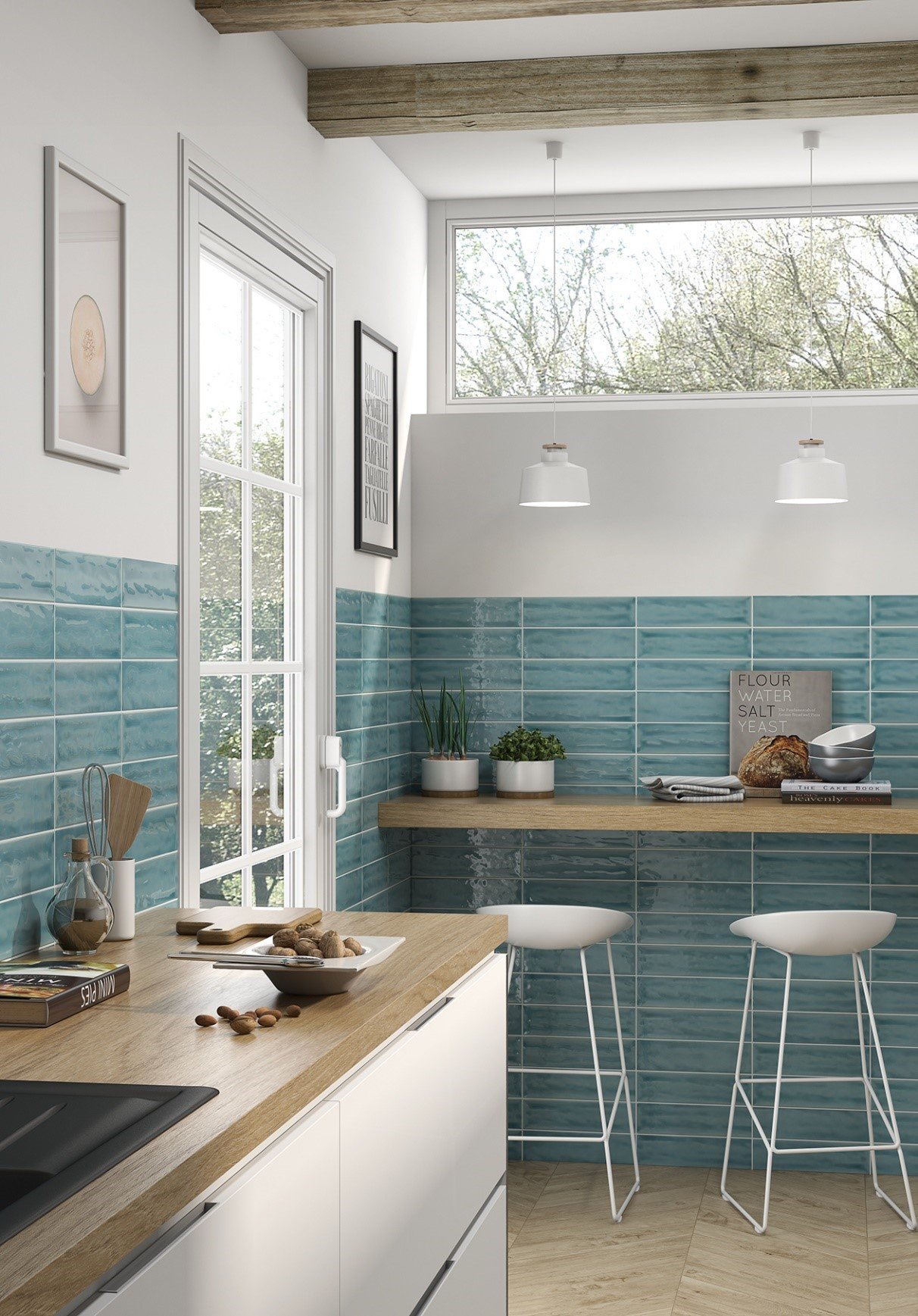 Looking for a more vibrant color to create an accent wall in your space? The Flow Collection is also available in the following: Lavender, White, Velvet Pink, Burgundy, Tender Gray, Dark Gray, Atoll Blue and Peacock Green.  Installing these tiles in a zig-zag fashion is also a good tip to bring a unique flare to the room, let your imagination run free!
You may also like: Color Collection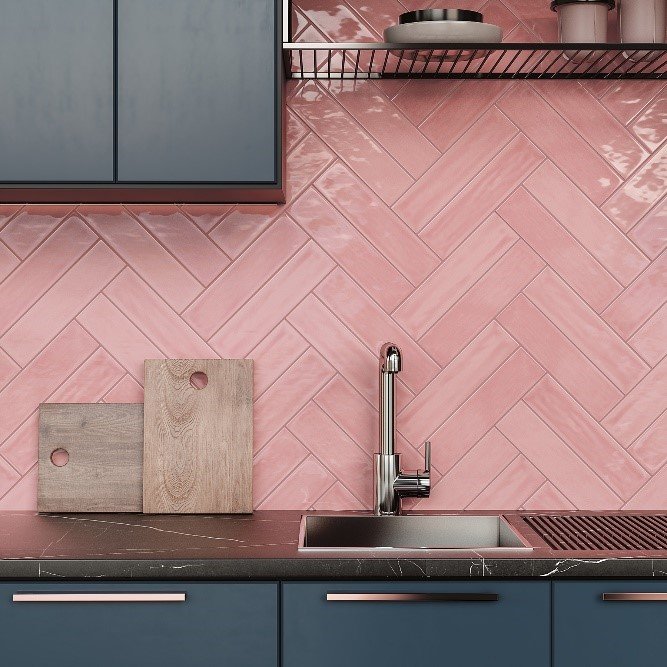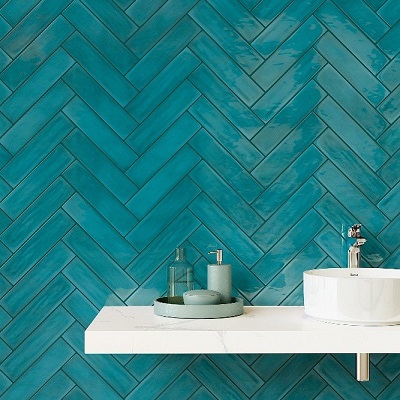 Or keep it simple in white and use it for that wall behind your bed!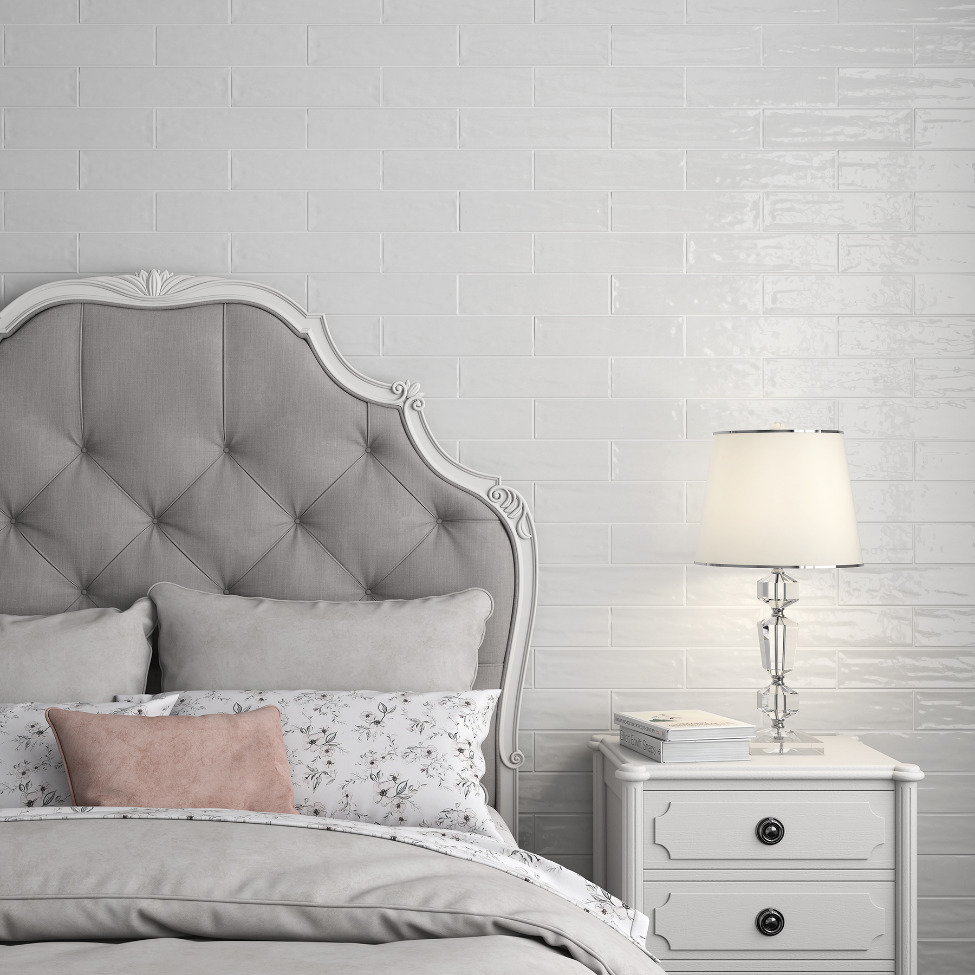 Walls add Design
Feature walls are a great way to liven up your room and experiment with unique patterns and colors. An adventurous design can make a bold statement, or even a subtle pattern can add interest to the space. Choose your focal point and be sure that your wall compliments the rest of your space. Try a burst of color and give your room an explosion of style!
Our Joy Collection is a very subtle glossy texture that shapes a white body wall tile with different source of inspiration: the horizontal alignment of subway tiles, the imperfect charm of rustic glazing and the colors of an extremely sensory palette. Perfect choice for anyone wanting to add a fresh and exciting backsplash to their kitchen! Check out these gorgeous looks below!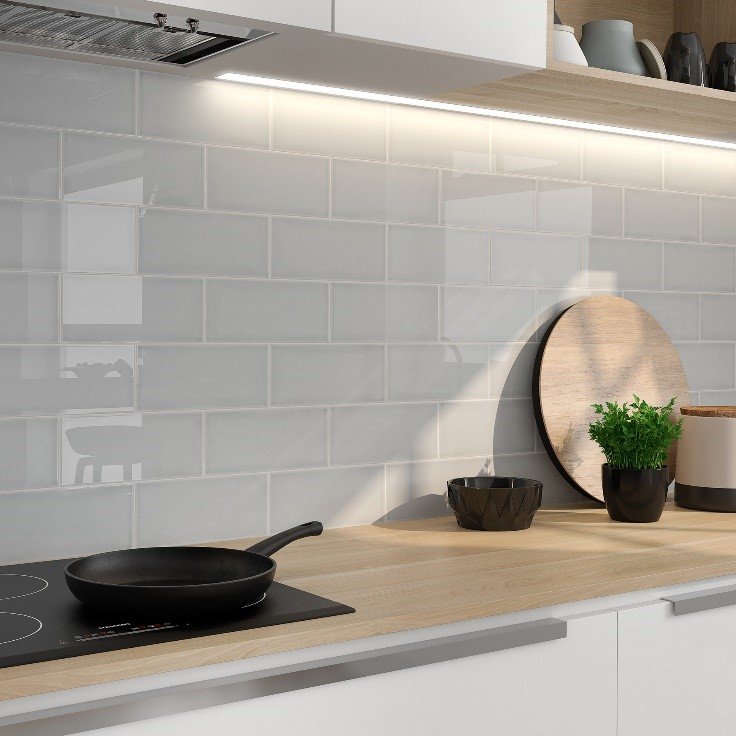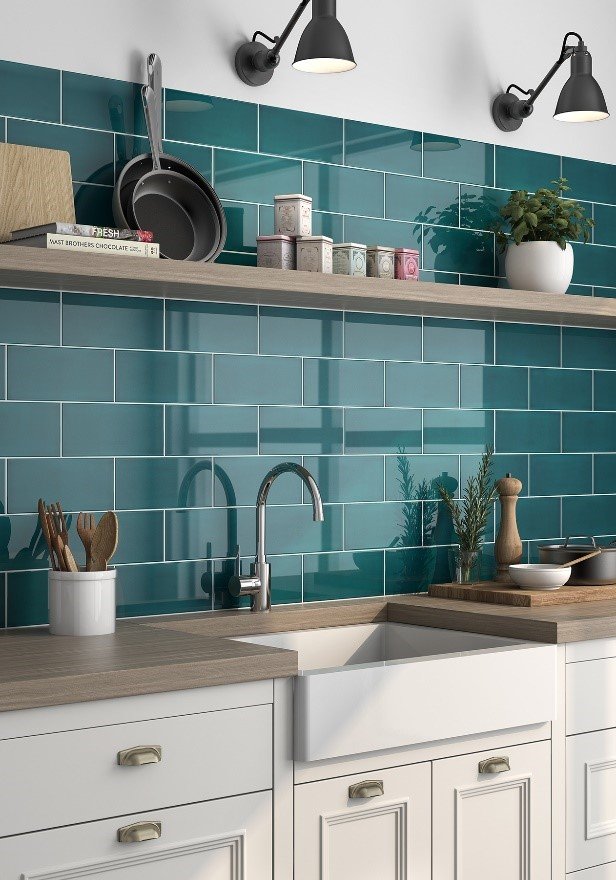 Whatever the space, our experts at Roca Tile USA will be happy to help you in your decorating endeavors.