After the development of What Is Design, a docuseries launched in 2019, it's time to go further in exploring the creative process of the architects and designers that are building the future of our cities. Introducing Roca Dialogues, a short series of interviews that dive deep into their projects and the process of concepting a design, their story with Roca and their favorite collections. To top it off, the select group of creatives give us a peek into the most exciting part a current project and unravel an upcoming trend for you to keep an eye on. Stay tuned to explore a new world of what design means in the interviews.
Maggie Cruz is an award-winning, Cuban-American Designer, based out of Miami, Florida. Maggie is known for her breathtaking projects in exclusive South Florida neighborhoods where she has a prominent following by families and professionals looking for a luxury residence that delivers on both sophistication, and functionality.
ROCA is one of the go-to tile companies that Maggie seeks to for inspiration, so we invited her to sit down with us in our showroom to discuss her contribution to the design world. She even shares with us some trends that she is excited to see in the interior design circles.
Is the Principle of Sire Design, Interior Design Studio based outside of Miami, Florida.
So our design process starts off with a concept, I think it's fundamental to have an overall vision in the aesthetic of what the project should look like, so the concept is fundamental in the project. At that point, we go and present it to the client we go to the development phase, which is when we start selecting hard materials including flooring. At that moment is when we start visiting different showrooms and selecting products that we can potentially show to our clients, as an option for their design.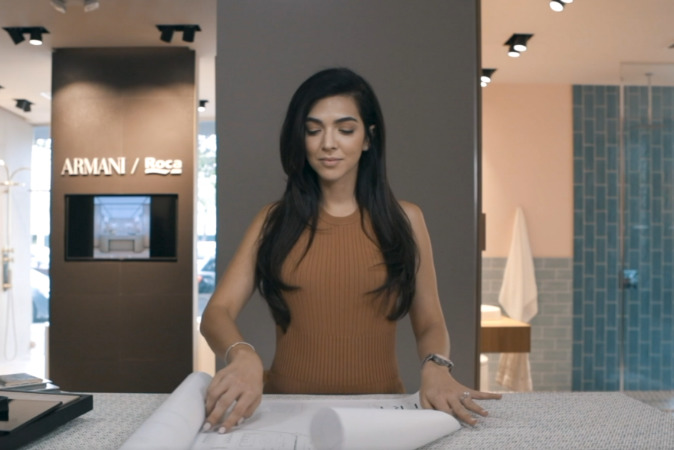 Santiago Bernal from Santiago Bernal Studio, brings profound knowledge, taste and expertise, provides the right elements to design -not only highly styled spaces- but comfortable, practical and unique solutions.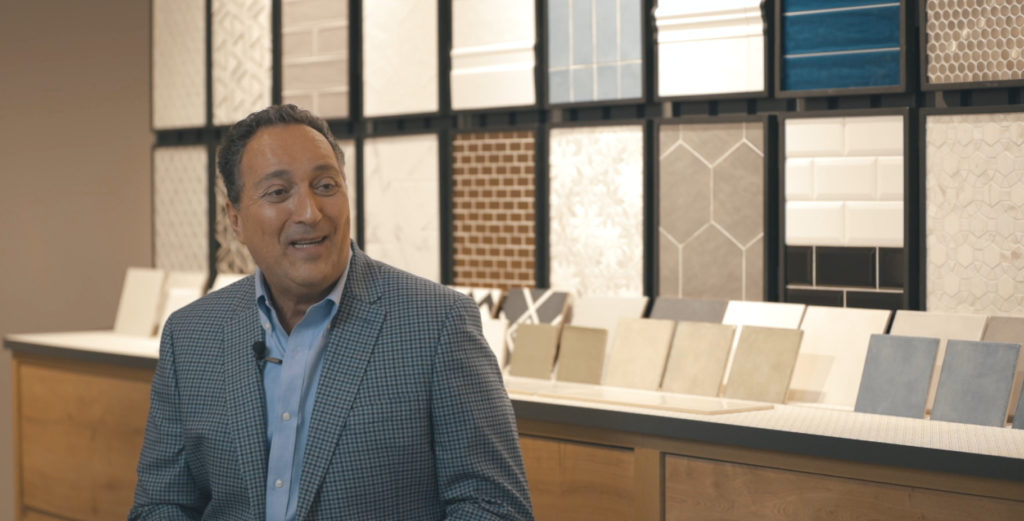 Santiago Bernal was born in Colombia. His training and formal interior design education have spanned both Europe and the United States. Santiago's passion for world travel, photography, and contemporary art has been a major influence in his work. He is inspired by other cultures, museums, artists, craftsmen, and designers from around the world. His rich blend of Latin American flair, European refinement, and
North American comfort is an integral part of his design process