Picking out the perfect tile for your bathroom can be a bit overwhelming. There are so many options to choose from and we want to help you with your selection. Certain colors and patterns can transform your space—use color and design to make your bathroom look and feel like an elegant oasis, an escape from reality, a modern powder room, or anything you want! Bellow you will find some inspirational bathroom ideas that will help transform your space!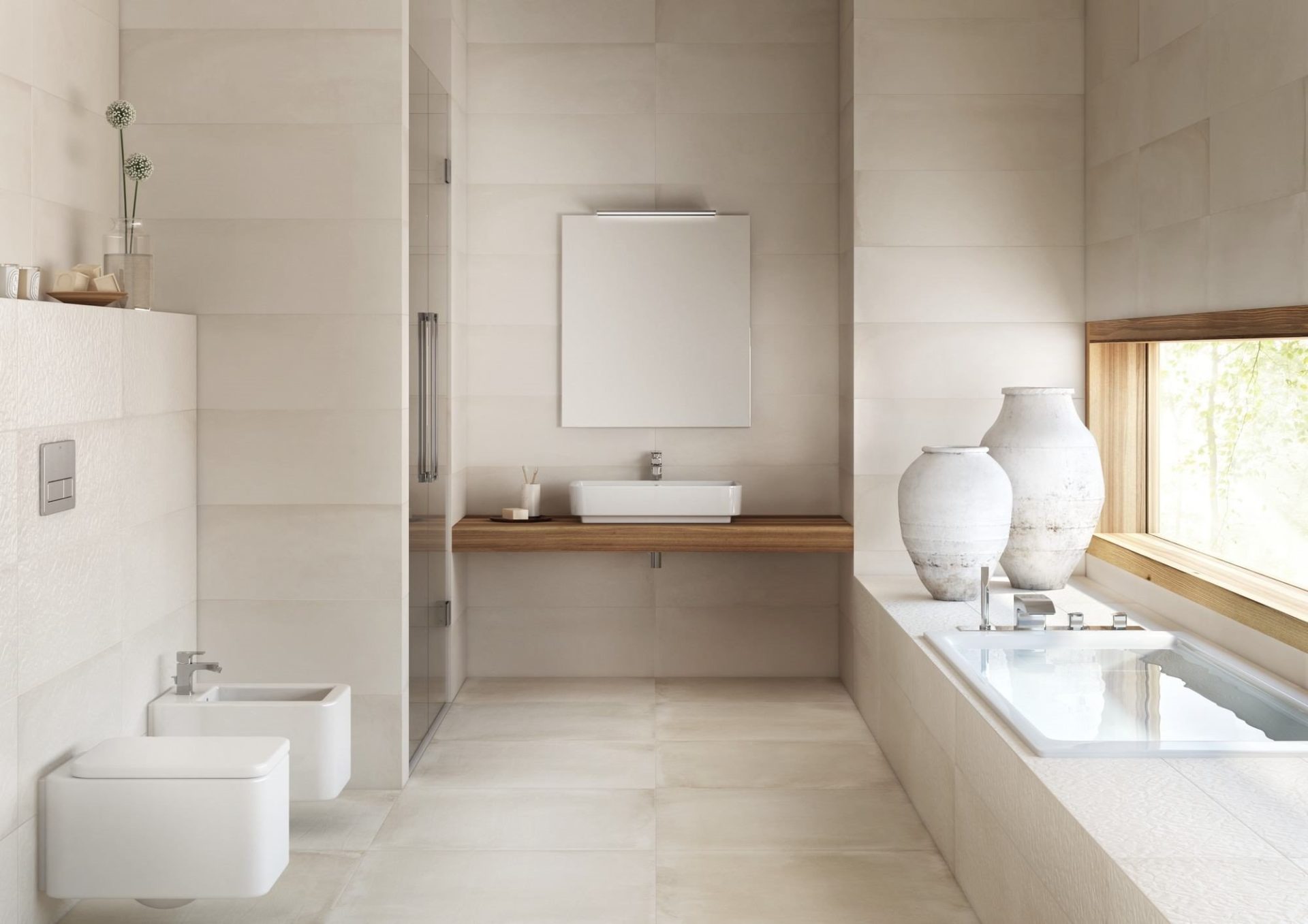 The Elegant Oasis
Make your favorite room stand out by creating a spa-like atmosphere—use tile colors and patterns that are relaxing and soothing. For instance, a soft muted color with a simple pattern that isn't too bright or intrusive creates a soothing atmosphere. If this is the look you are trying to achieve, stick with neutral and cool tile colors.
The Bold, the Vibrant
If exciting and energetic vibes are what you are looking for in a bathroom then mosaic tiles are the perfect material for your space! Mosaic tiles offer a perfect mix of colors, eye-catching patterns, and versatility. It will make your bathroom feel way more energized! For example, our Rockart stone mosaics add functionality as well as an element of design to your space. Explore the different colors, shapes and finishes that this beautiful collection has to offer.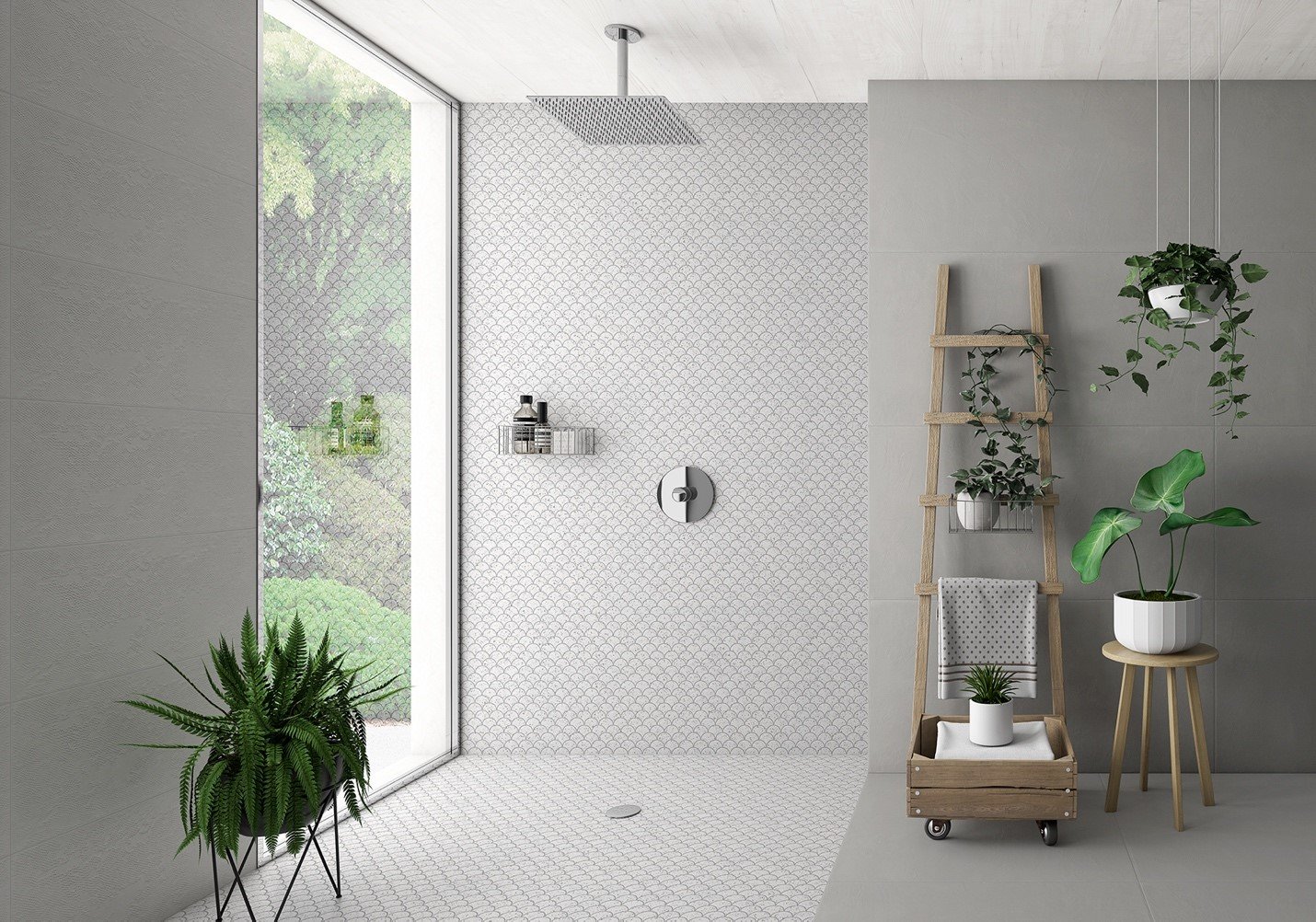 A Timeless Trend
Do you want to create an unforgettable bathroom space? By including a color body porcelain tile within your home décor, you will create a gorgeous yet simplistic look that will remain timeless in your home. Take our Armani/Roca bathroom collection for example, it is the expression of elegant simplicity and total harmony, both quintessential of Giorgio Armani's unmistakable style, captured in the bathroom space. An integral interior design concept that transforms the bathroom into a space dedicated to the pleasure of the senses. This collection might be just what you are looking for!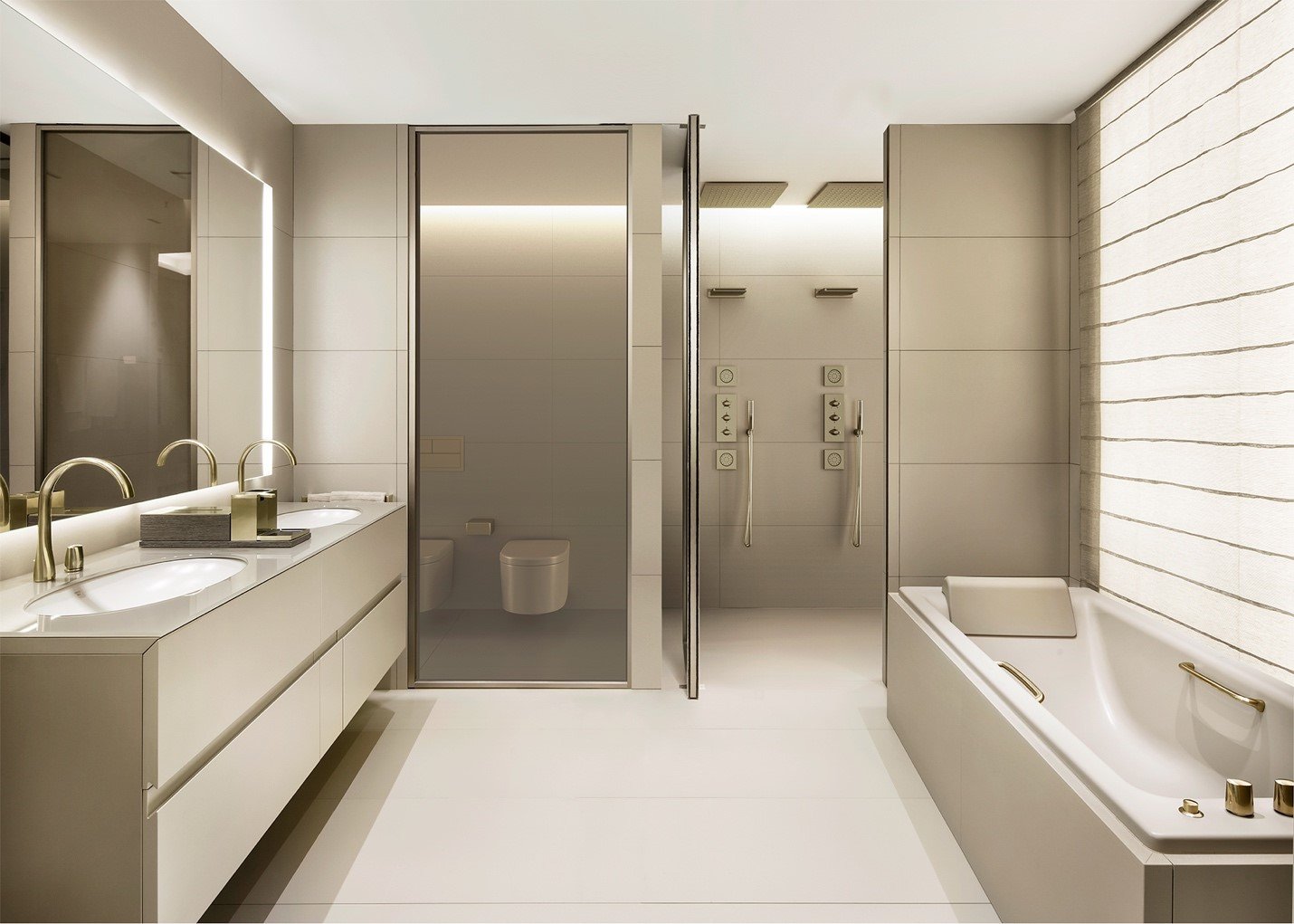 Tile is so versatile and allows you to create the perfect look for your home. Whether it's for your indoor shower, or bathroom countertops, you will be sure to find a dynamic combination with tile! Let your own personal style inspire you and let us help you in creating the perfect bathroom design.