Ceramic is revolutionizing the world of design and decoration, thanks to the new techniques of enameling and digital printing. This is opening up a new universe of finishes and textures, which were inconceivable just a few years ago, on a material with unrivalled technical characteristics.
Roca Tile USA works intensively on these innovations, following fashion and art trends, to adapt to spaces and set them apart, with cutting-edge personality. Currently, the retro aesthetic and recovery of what is old is driving designers and visionaries. And among these objects of desire, textiles are the leitmotif of interior design.
Now, more than ever, we seek a cozy atmosphere, one that shields us from the cold outside. We like to wrap and surround ourselves with wool, corduroy, tweed, and angora, which warm and comfort us. This is what the FABRIC & TWEED series by Roca encompasses, using patterns found in these fabrics, and bringing durability, cleanliness, and ease of maintenance.
[gallery columns="1" size="medium" link="file" ids="/uploads/2017/02/AMBIENTE_HD_FABRIC_GRAFITO_60x60R.jpg|,/uploads/2017/02/FCWT657101-300x150.jpg|"]
For the more daring, those who want to play with textures and colors, their taste will tend more towards brocades, embroidery, and patchwork. The MAIOLICA series by Roca Tile USA means that your walls transmit imagination, evoke memories, and include details that will capture you with their delicacy and harmony.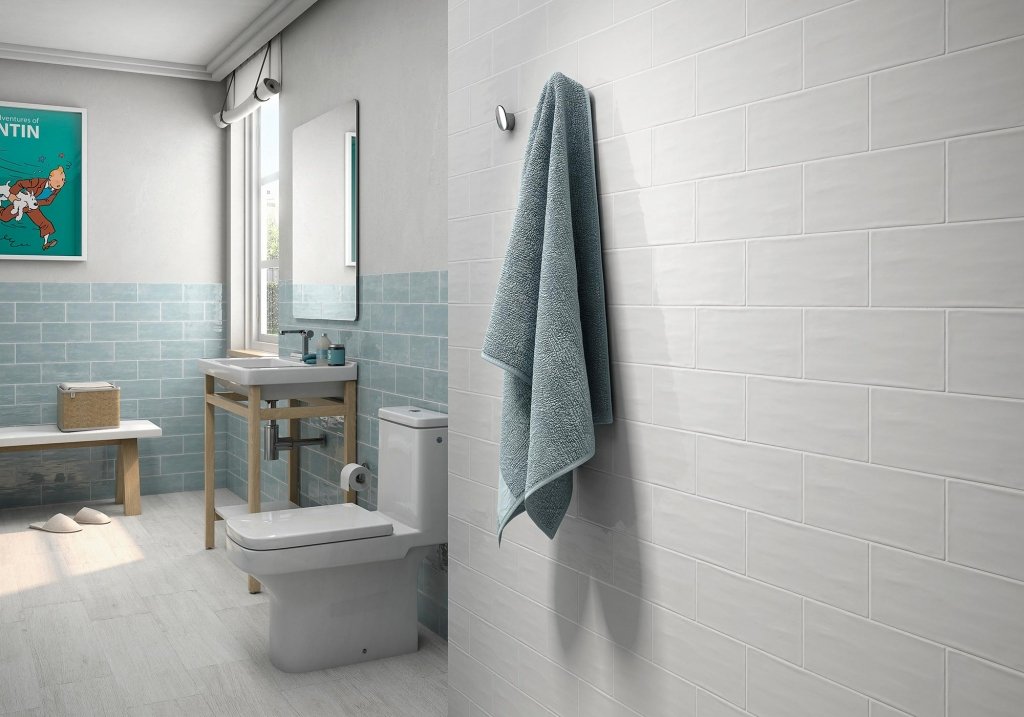 Roca Tile USA can take an aesthetic leap and come up with other trends, such as vintage-style mosaics, which sometimes bring to mind textiles like raffia, and embroidery techniques like cross stitching. If you're looking for the perfect balance between old and new, the CC MOSAICS series will give an unrivaled palette of solutions which will give meaning to your ideas, in a modern, fresh, and unique way.
[gallery link="file" columns="2" size="medium" ids="/uploads/2017/02/5yru7NgpSMOp2ewRsVtV_amb_16_WHITE_MATTE_W_GRAY_DOT.jpg|,/uploads/2017/01/amb-15-WHITE-BRIGHT-TENDER-GRAY-BRIGHT.jpg|"]
The ceramic aesthetic revolution has arrived, and when design and innovation come together, the limits are endless. Roca Tile USA succeeds in taking the tile industry into another dimension, and by choosing their products, you will be on the cutting-edge of style.
Roca Trends Detective
---
02 Feb, 2017