Architecture and History go hand in hand in Chi-Town. With buildings that transpire originality over antiquity, the skyline of Chicago is a clear example of how geography and technology can be combined to shape an urban environment and its modern design.
From the Cloud Gate to the legendary Sears Tower, the City of Big Shoulders is easy to love with its mix of tradition and novelty. Its reputation is of a multicultural town that thrives on the harmony and diversity of its neighborhoods. Chicago stands as an international hub for finance, culture, commerce, industry, technology, and more.
We invite you to discover the creative contributions of a few of the Windy City's brightest architects and designers.
From residential to high education facilities, the architects and designers at Antunovich Associates can work in a variety of projects with one main goal: creating a holistic experience that inspires people. We went into the Chicago branch to understand why they believe in developing exceptional projects by creating a collaborative relationship between builders, clients and of course, the architects.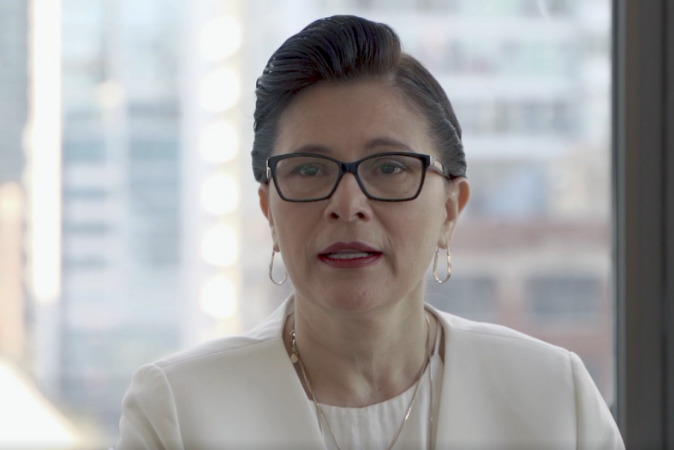 In this interview, we chatted with Patricia Rotundo, the award-winner senior principal director of interior design at the firm. She guides a team of 20+ designers in conceptualizing projects in a forward-thinking, creative way. Rotundo talked about the importance of inspiring leadership, how to bring communities together, legacies of the Windy City and much more.
From fast-casual to Michelin-starred restaurants, Lettuce Entertain You knows how to capture the vibe of every environment. The firm is a family-owned restaurant group bringing a conceptual design to the coolest restaurants in the US.
We met with Avril Zayas, senior designer for the company based in Chi-Town, in her latest executed creation, the Mediterranean restaurant Aba. The creative visionary is one of the minds that work alongside the architecture team at Lettuce Entertain You to bring beautiful concepts to life in the city's hospitality scene.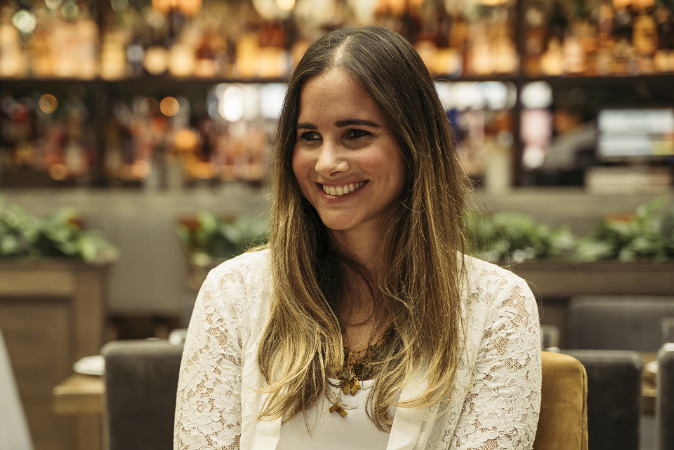 Workplaces that Connect People
Partners By Design is an award-winning architecture and design firm in the Northside of Chicago. Their work focuses on bringing workplaces all through the country to the next level, creating spaces anyone would love to work in.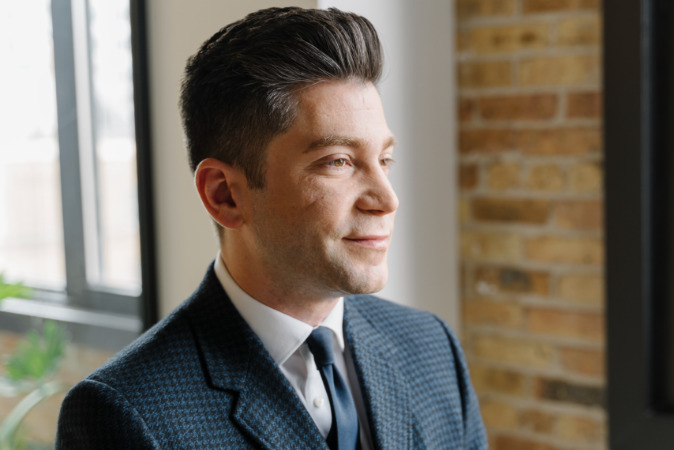 In the interview, we talked to Arthur Garcia Clemente. The designer went deep into all the ways to make people feel connected to the space they work in, how to balance freedom and constraint in offices, drivers of innovation, and more.