Spruce up your space with a little sophistication! Marble is the perfect option for anyone trying to add a touch of elegance to their dream space. If you're in the market to renovate your home, or looking to start a new project, our marble flooring may be just what you are looking for. Here are some marble-inspiring looks and ideas to consider for your dream home:
Make an Impression with your Entryway
From the moment your guests step inside, they will be "floored by your floors"! Marble flooring is sure to make an impression on anyone that walks in. Our Piasentina Collection brings a distinct and elegant look to any room in your home. This beautiful series allows you to achieve the marble look without breaking the bank!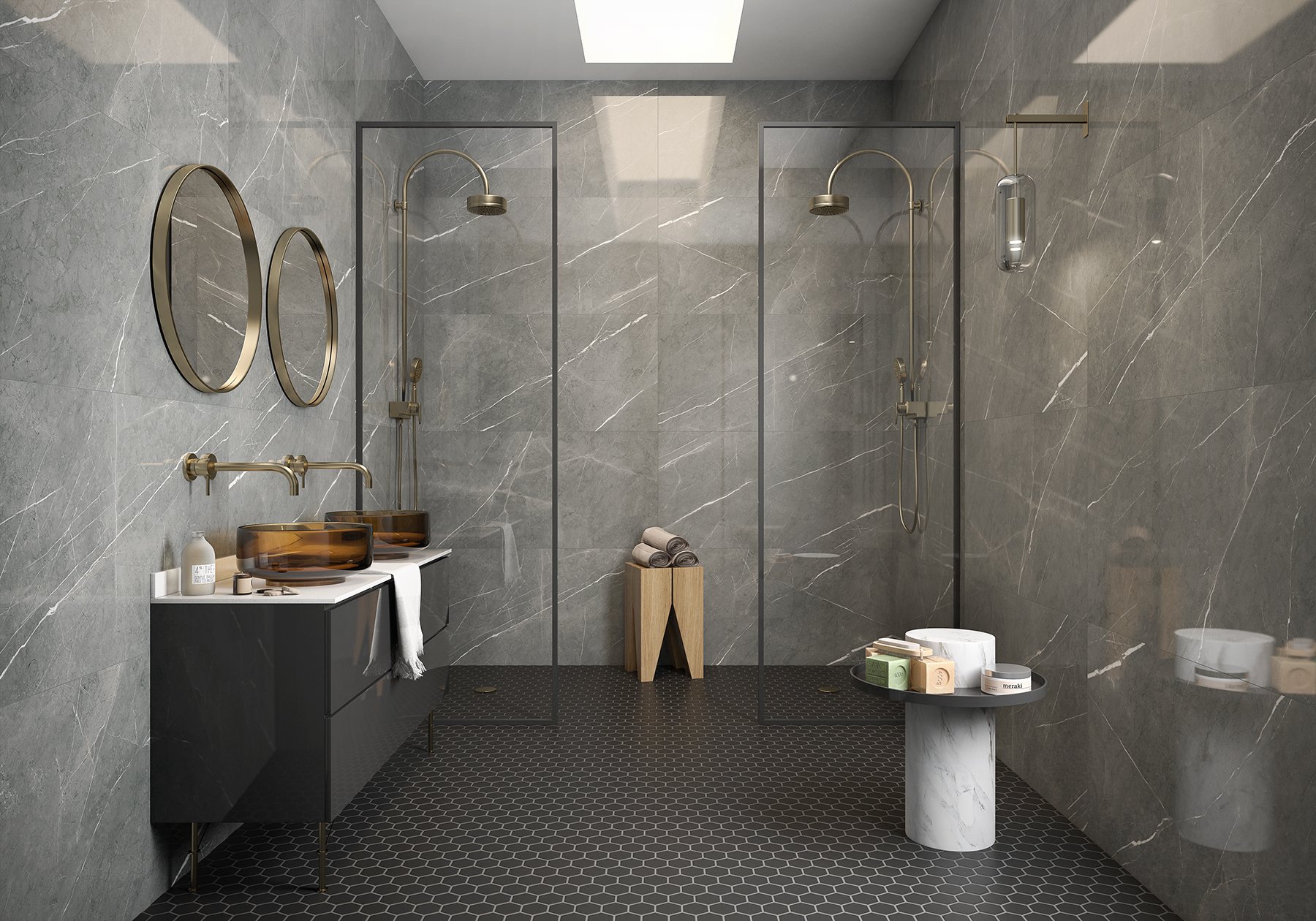 A Kitchen Creation
Kick it up a notch by adding a little marble to your kitchen! This trend is taking the design world by storm. Few aesthetic concepts have sparked as much interest as waterfall countertops. Transform your kitchen with our Bianco Venatino Collection and create a white marble masterpiece!
Bathroom Elegance
Turn a dull bathroom upside down by adding the marble touch! When using marble as a flooring option, it can transform your space and give it an elegant look. Our Marble Slabs Collection allows you to accomplish the look and feel of 5 different types of marbles. Create stunning and awe-inspiring bathroom floors with this beautiful collection. Have some fun with the endless design possibilities!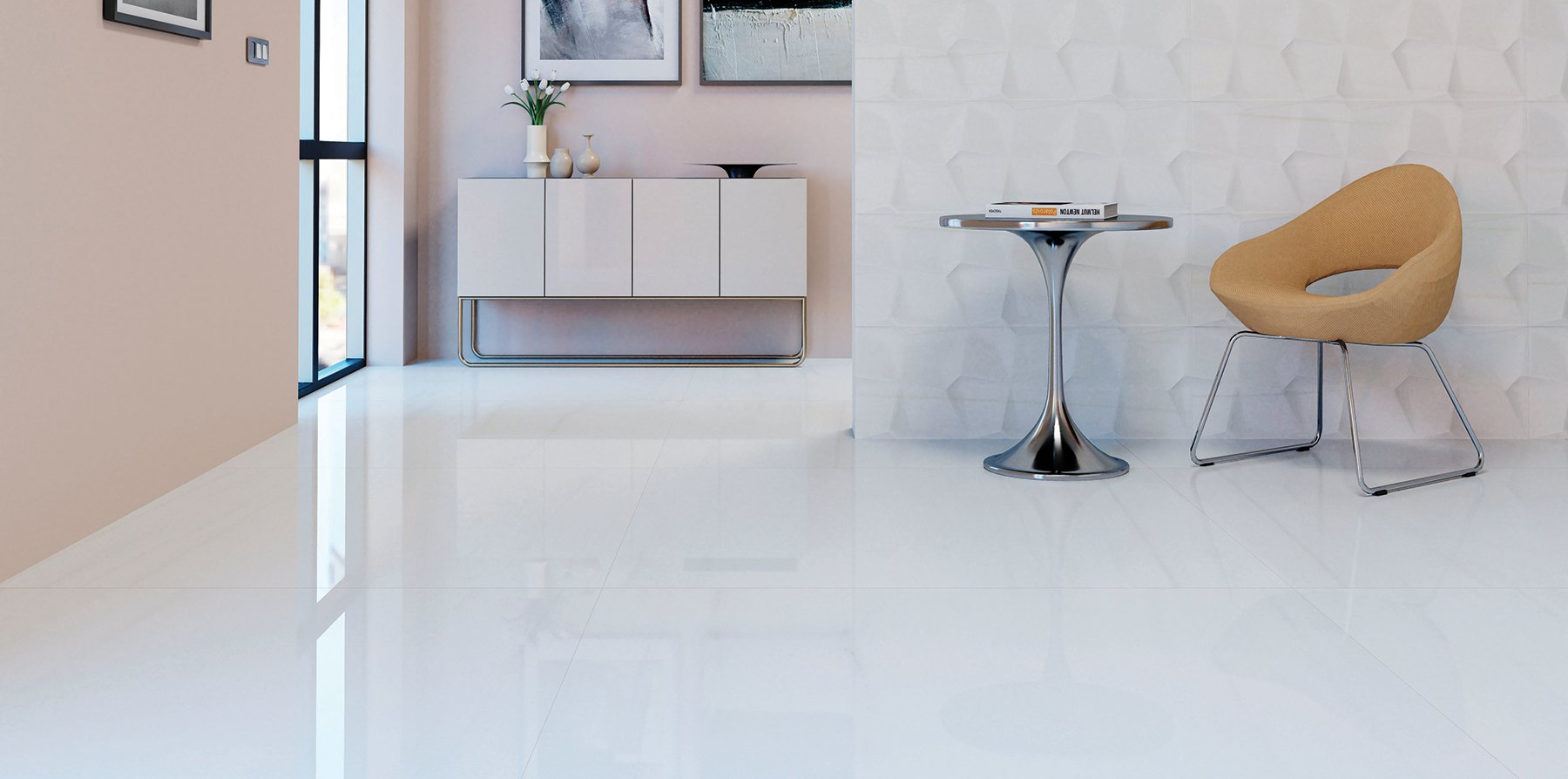 A Dramatic Den
A variety of color tones and patterns of marbles can give an area a dramatic look when used in a den or living room. It can transform casual to luxurious. Our Statuary Collection is the spirit of marble. It's a contemporary take on natural Italian marble sets new standards in styles and trends while conserving all the prestige and quality of this material. A faithful ceramic adaption of marble equivalent in excellence. The same texture, the same aesthetic effect, but with more design input and enhanced functionality. Try it out for yourself!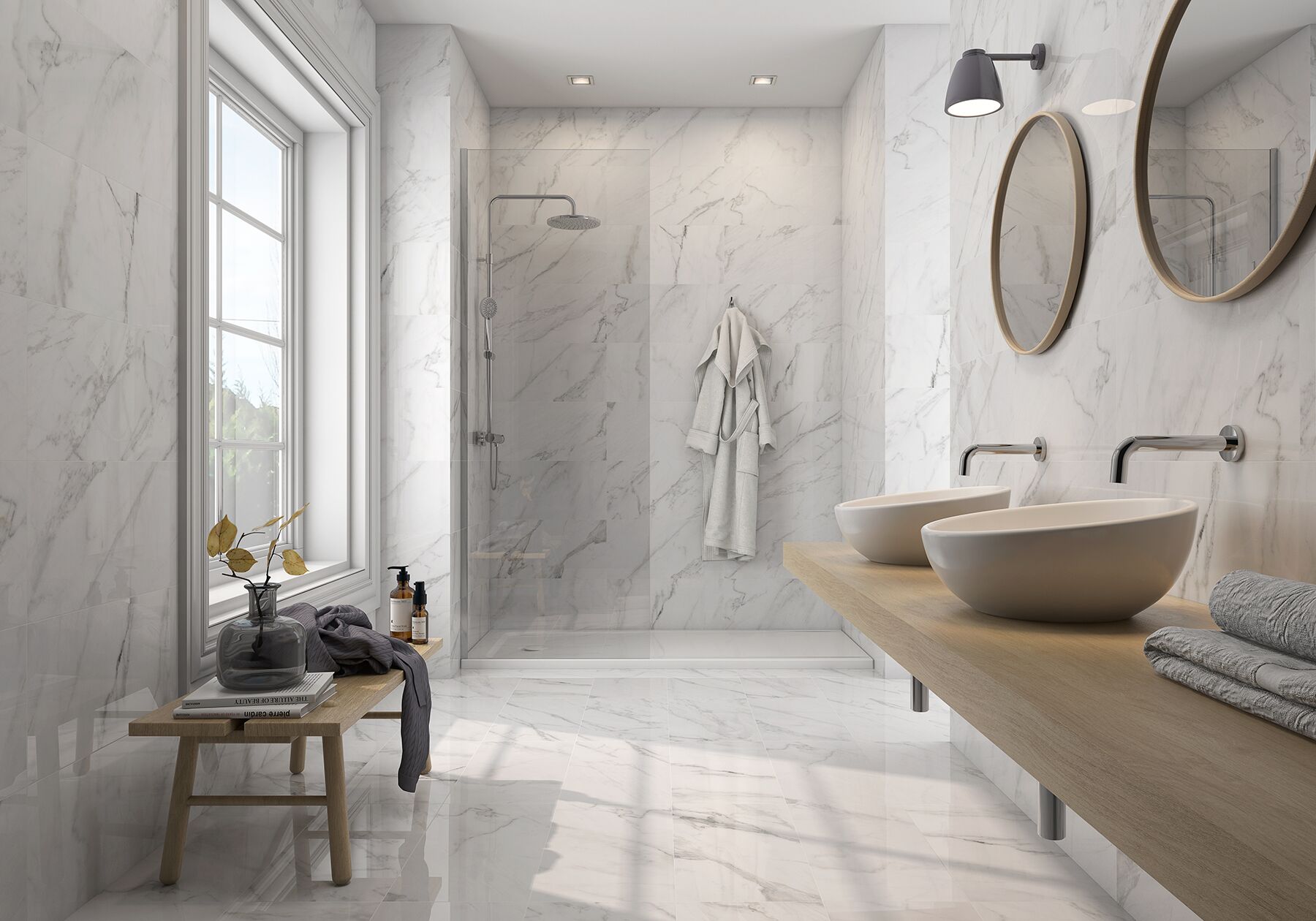 Browse through our portfolio, filter our marble look tiles and find the one best suited for your project:
https://rocatileusa.com/collections/