Some of the most amazing textures and patterns can be found on fabric! Although fabrics can be breathtaking, they aren't always able to be used in the areas we'd like. Fortunately, there are alternatives to fabric, like fabric-look tiles—where one can enjoy the beauty of fabric, but with the durability and low maintenance of tile! In essence, you're get the best of both worlds wrapped into one amazing product!
Textiles as Inspiration
While standard tile can be stunning, sometimes we strive to achieve a different, more intricate look to our space. In these instances, a fabric-look tile may be just what you are looking for. The fabric-look is unique yet also provides an element of sophistication and style.
Designs from the fabric-look are inspired by a variety of different textile materials such as cotton, linen, wool or silk. Some are even influenced by richer textures such as tweed. These materials add multiple layers to your space to create dimension in the room.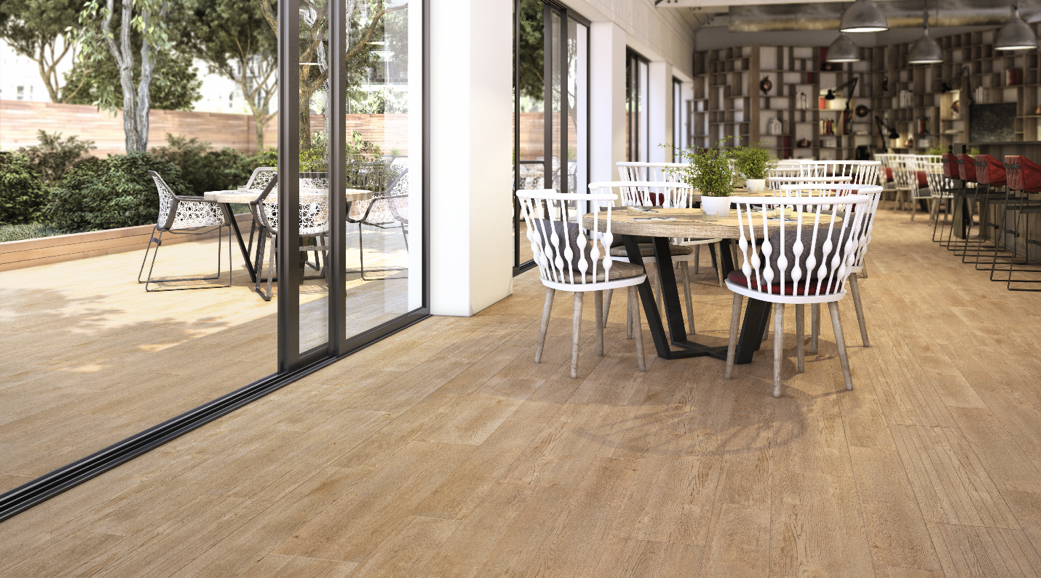 Where to Start?  
Start with Roca.
Interested in bringing the fabric-look to your space? Check out our Fabric & Tweed Collections! They are a tribute to fabrics, the warmth of rugs, and the well-being of domestic interiors. A touch of fabrics and knitwear makes up this floor tile and combines the smoothness of carpets along with the technical qualities of ceramics. The Fabric Collection pays tribute to the monochrome colors that add sobriety to any space. While the Tweed Collection, with its spike-shaped design, celebrates the traditional jacquard design in a perfect color palette to carry out combinations between both collections.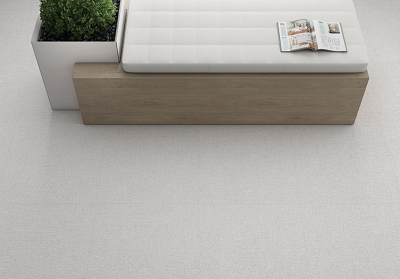 Where to Use It?
Fabric-look tiles bring texture and color in an understated manner to modern spaces. It works well with both wood and stone, making it a popular option for living rooms and bedrooms. It's also a great choice for those who prefer a fabric-look but need the durability of a tile surface. Even for non-traditional spaces, a fabric-look porcelain can work. For example, an outdoor space could use fabric-look tiles. You wouldn't have to worry about your floors getting damaged by water or the different climate changes.
Your house won't be the only space to benefit from these floors, if you're looking to install this type of tile in a commercial or business setting, these collections offer a variety of solutions and applications. Many hotels and restaurants use the fabric-look tile because of the durability it holds over regular fabrics. Not to mention the amount of time and money they save on maintenance.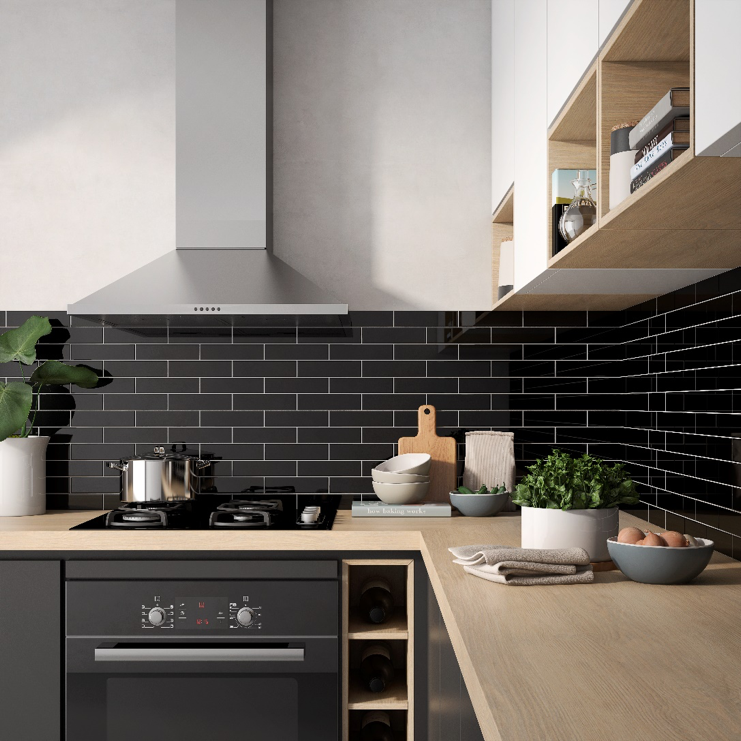 If this is the look you wish to achieve in your commercial or residential space, visit or call one of our sales representatives to find out more about our fabric-look tile options. We love to inspire you with all your interior/exterior decorating needs.