We were at the Coverings trade show last week. When it comes to the American market, it's the most important event in the ceramic industry's calendar, and this year it was held in Orlando (FL). It brings together major distributors and small-scale designers alike, so it was a really busy week for us.
The pace was certainly frenetic, but we had a very successful time of it. A large number of architects, designers and other professionals visited the Roca Tile USA stand, with its minimalist but homely aesthetic, and they were able to learn about the latest FLOOR & WALL products that we unveiled at the show. They also witnessed the exclusive launch of our bathroom collection, under the USCT brand, into the American market.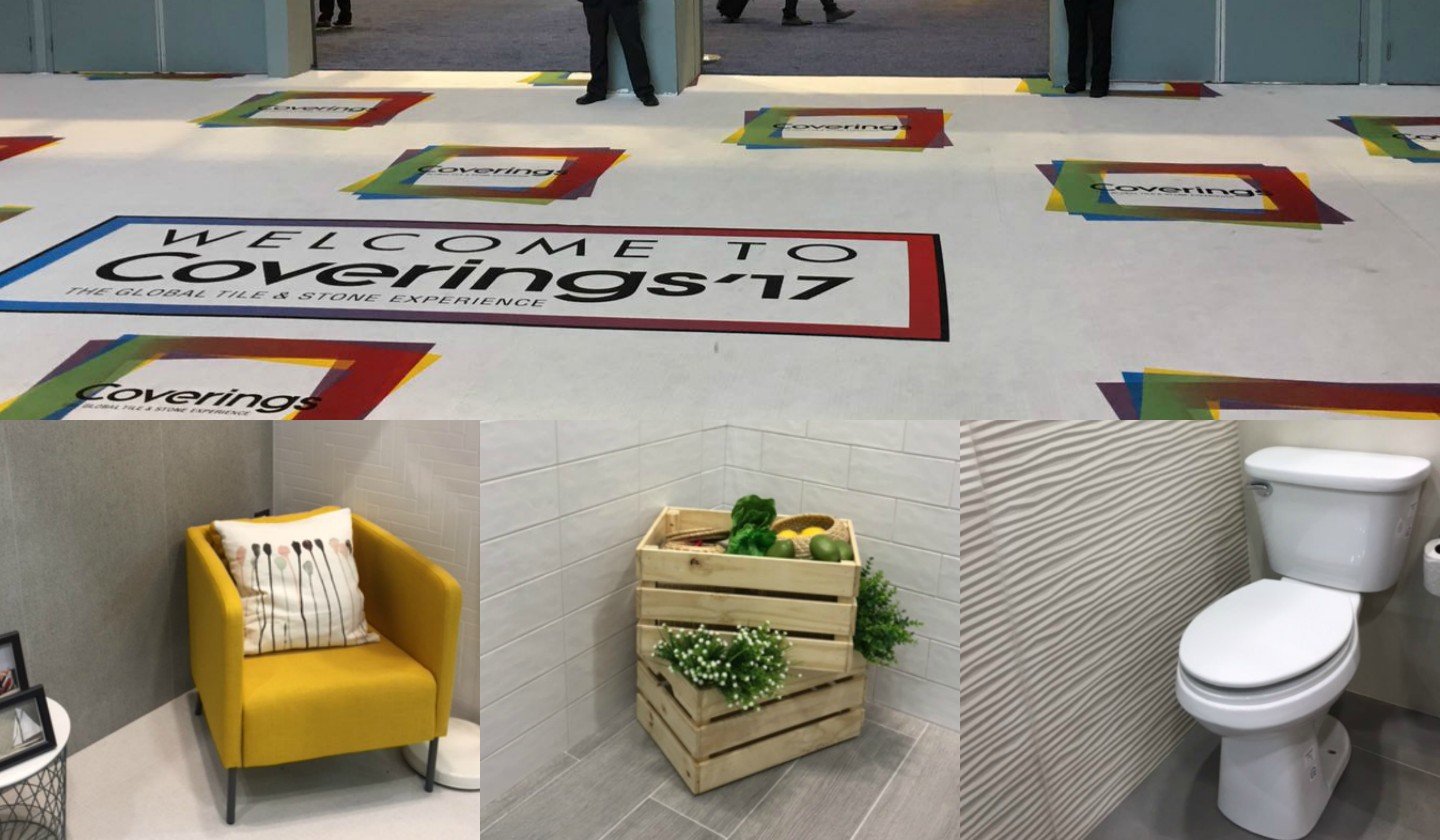 USCT, United States Ceramic Tile, is our flagship brand and the one that contractors and installers throughout the country know us for. This combination of our porcelain & ceramic tile with the sanitary ware products allows us to provide a complete bathroom solution, one that holds true to Roca's declared philosophy of offering a harmonious blend of design, quality and innovation.
North America is a country of reference and a reliable global barometer of sales and style guidelines. So, if you'd like to be brought up to date with all the latest developments and learn all the secrets that were unveiled at Coverings, please pay attention. Here we give you an overall picture of trends in the ceramics sector in 2017:
Coverings usually adapts trends first noticed at Cersaie to the needs of the U.S. market. The North American Audience has high standards, strong traditions and very distinctive likes, which vary according to region.
Wood looks were again to the fore and very much present at all the booths, with a full range of different formats, styles and sizes on show. This tendency provides confirmation that wood look porcelains, such as our Flamant and Sequoia collections, are responding to this powerful trend.
At the same time, Italian marbles are experiencing a renaissance, albeit in their most contemporary form and in dark tones. Examples include Piacenza stone and Pulpis, but there's always room for a Carrara or a Statuary. Find out how to recreate these looks with our Marble Slabs and Statuary collections.
Concretes and sheet metals continue to make a strong impression, and technological advances have allowed new techniques to be applied to these types of finish. The result is incredible visual effects and reliefs hitherto unseen. You'll be amazed by the textures and graphics of our concrete look collections, Momentum, Derby and Downtown.
Another trend that has influenced a good many interior decorators and designers in recent years is the vintage look. That said, this year it's tending towards soft tones that bring a restrained modernity to spaces. One collection that singles this style out is our MAIOLICA series, which combines our retro style with the harmony afforded by our Nordic style. Every piece in the collection is covered in green, blue and grey pastel tones and earthy colors.
And lastly, there's the trend that first came to notice at Cersaie and that was very much strengthened at Coverings: fabric. Our FABRIC collection was a complete success, just as it was at earlier European shows. This porcelain model brings warmth and a modern, innovative look to any space. It's what we could call one of this year's must-haves, as fashion influencers are wont to say.
Now that we've revealed the secrets of this year's trends, you can go ahead and create and arrange the combinations that best suit your personality. The trends provide the inspiration, but the 'magic' is all down to you.
Roca Trends Detective
MOMENTUM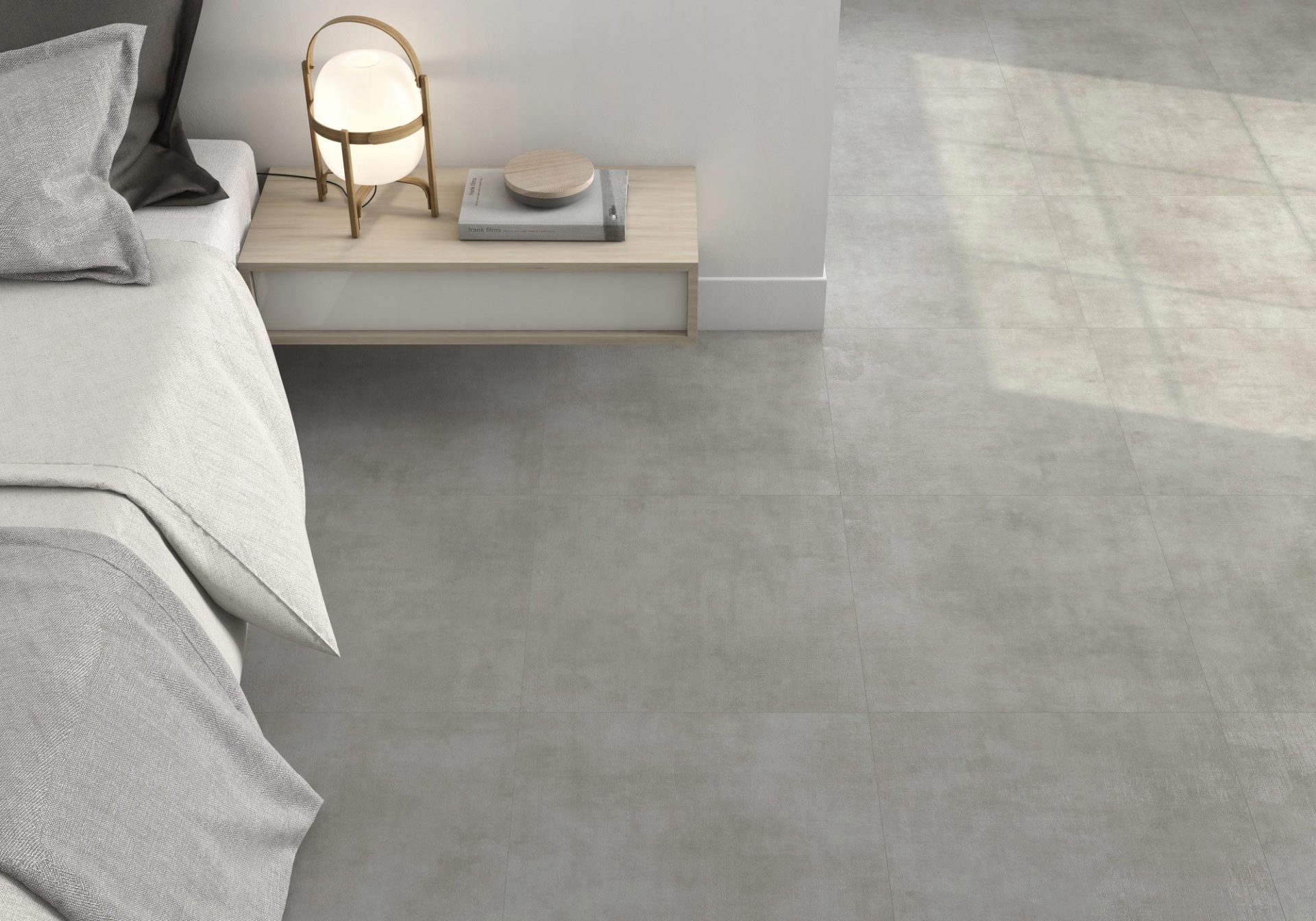 DOWNTOWN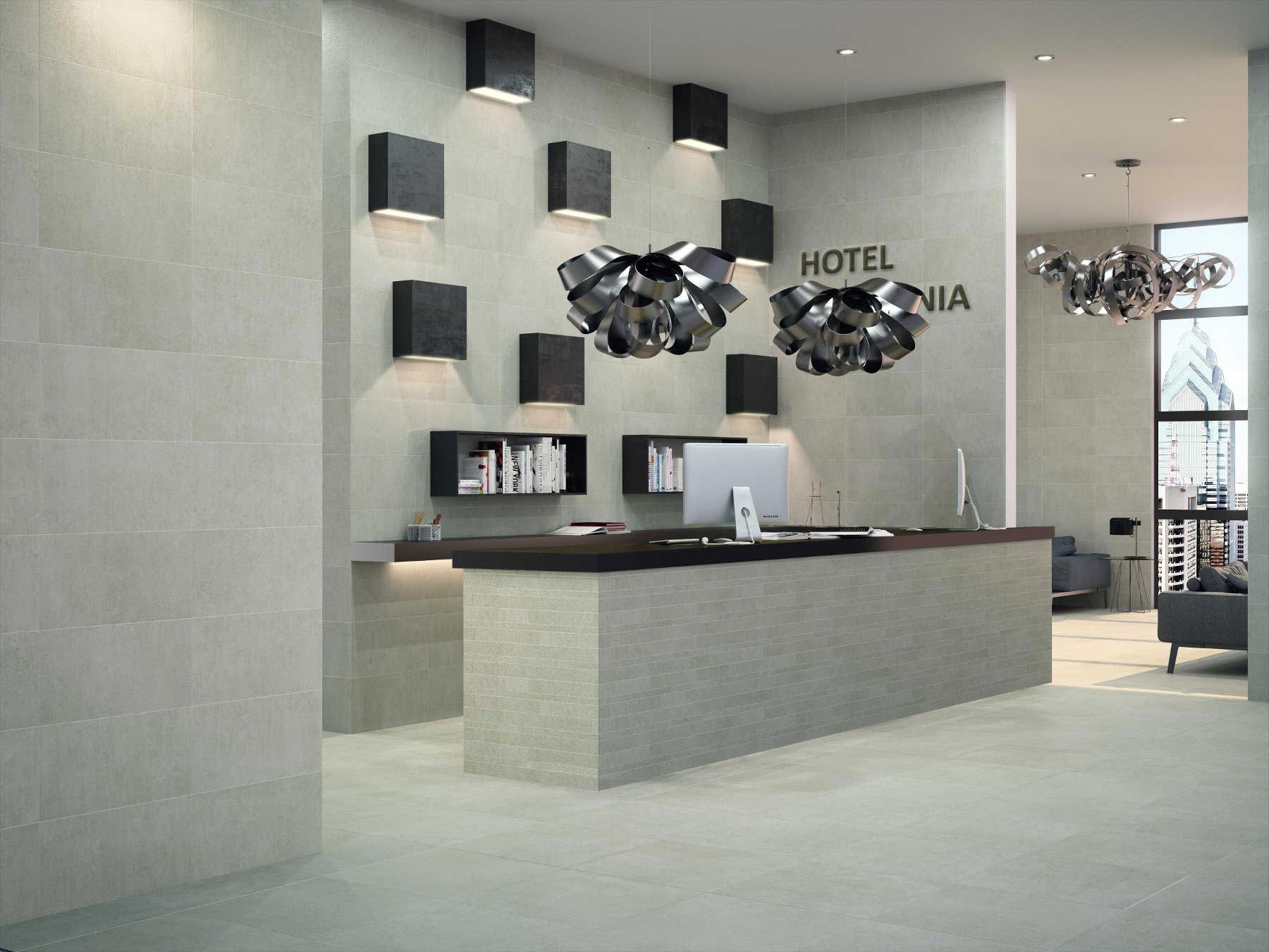 DERBY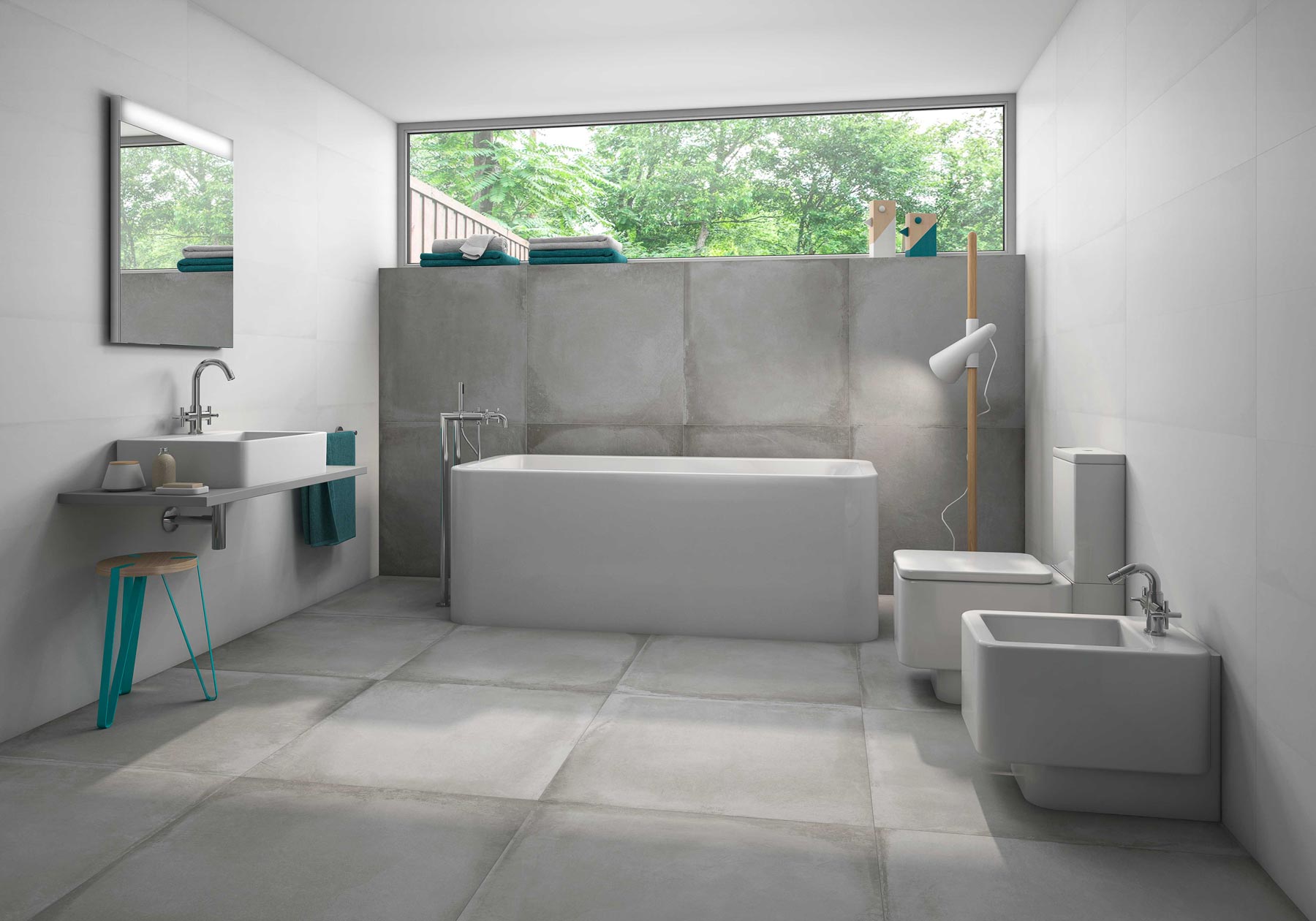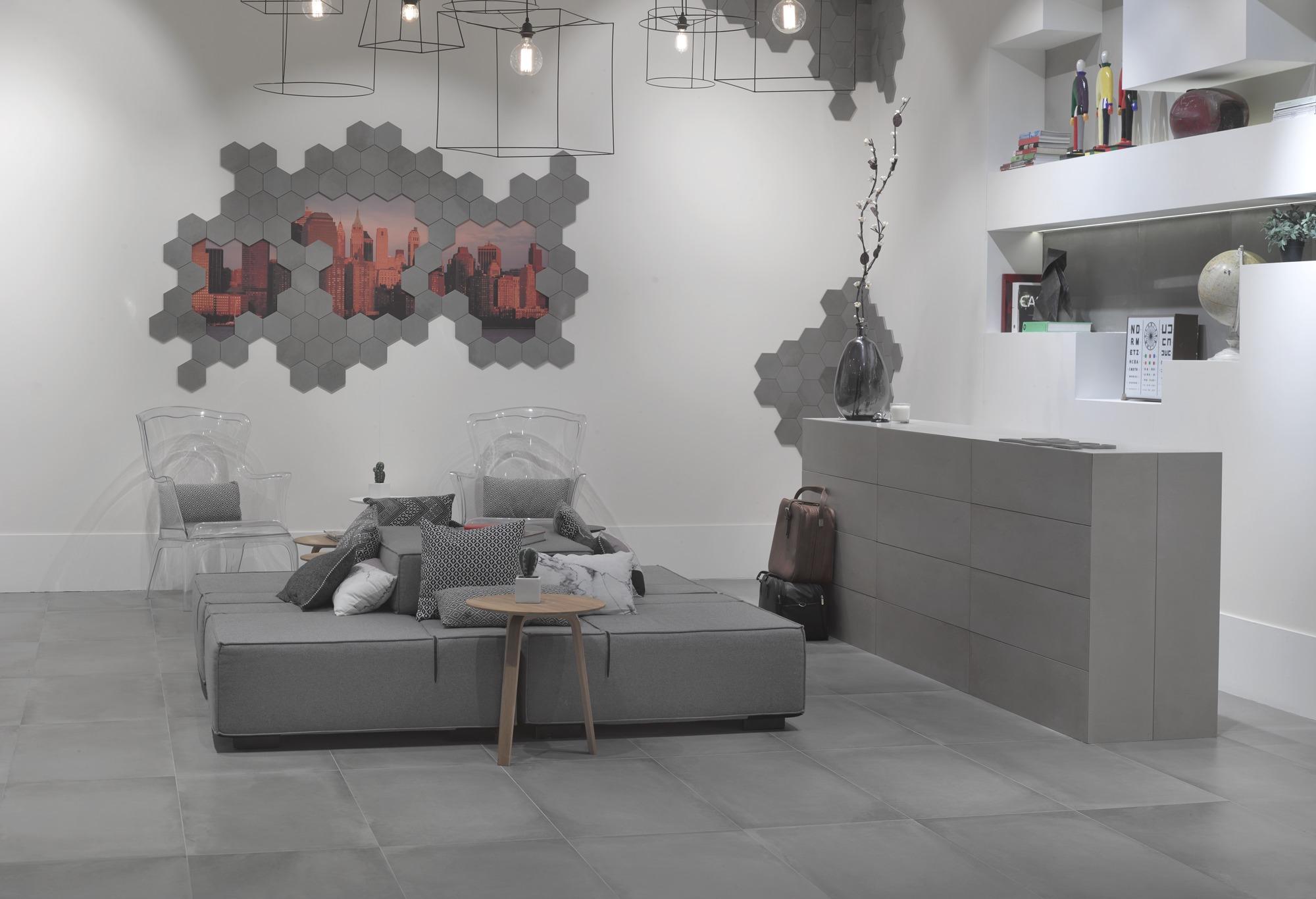 MARBLE SLABS
FLAMANT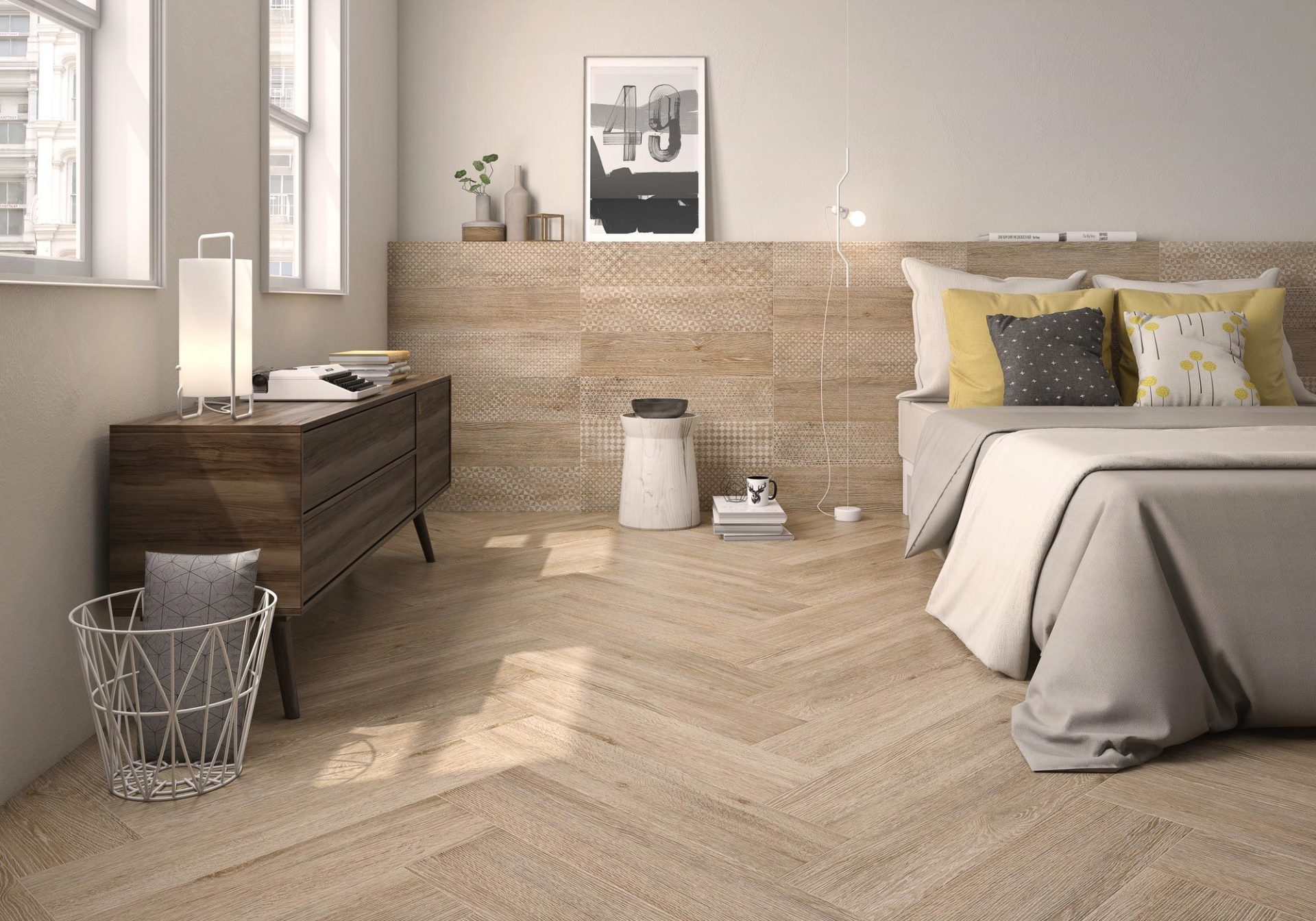 MAIOLICA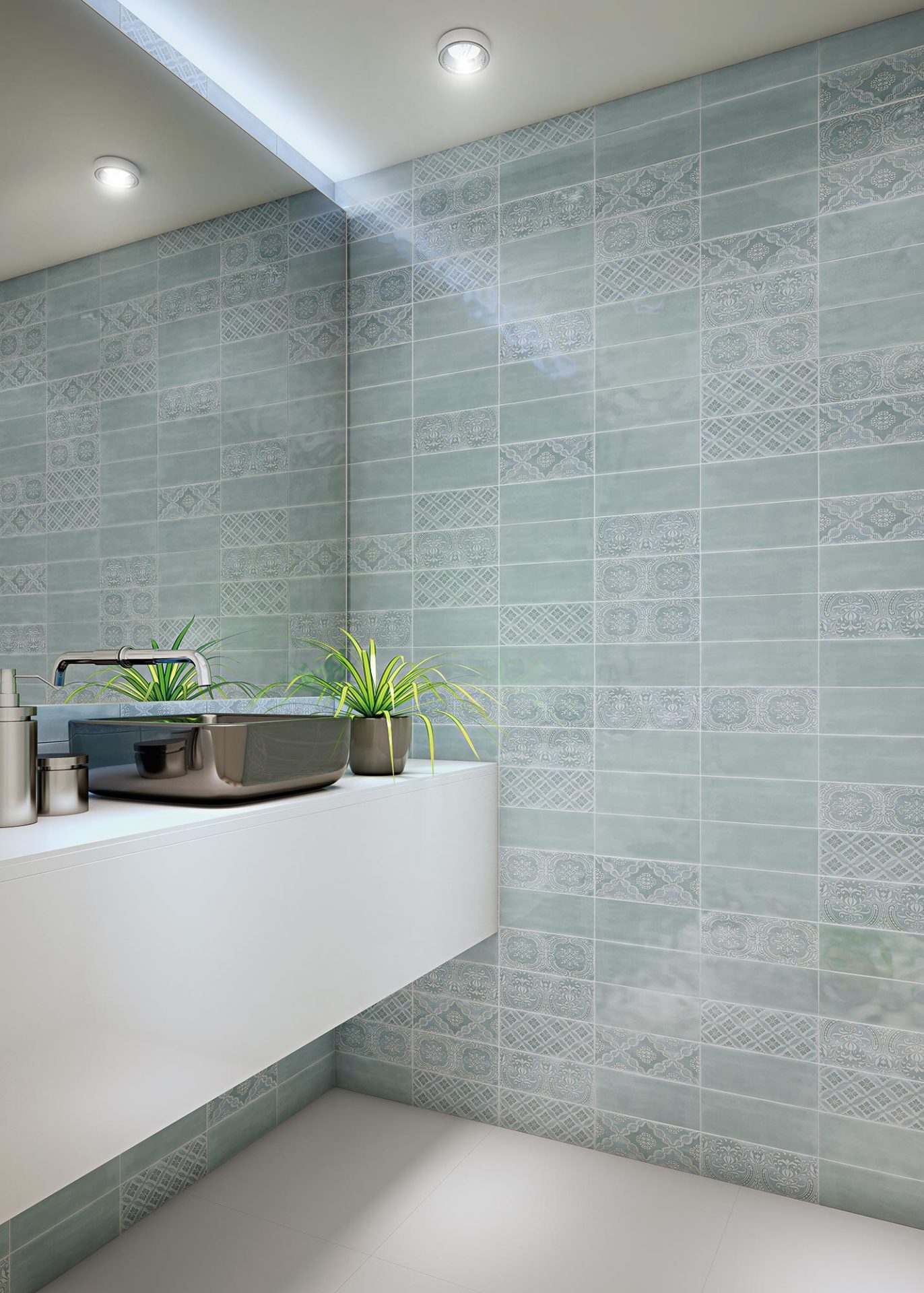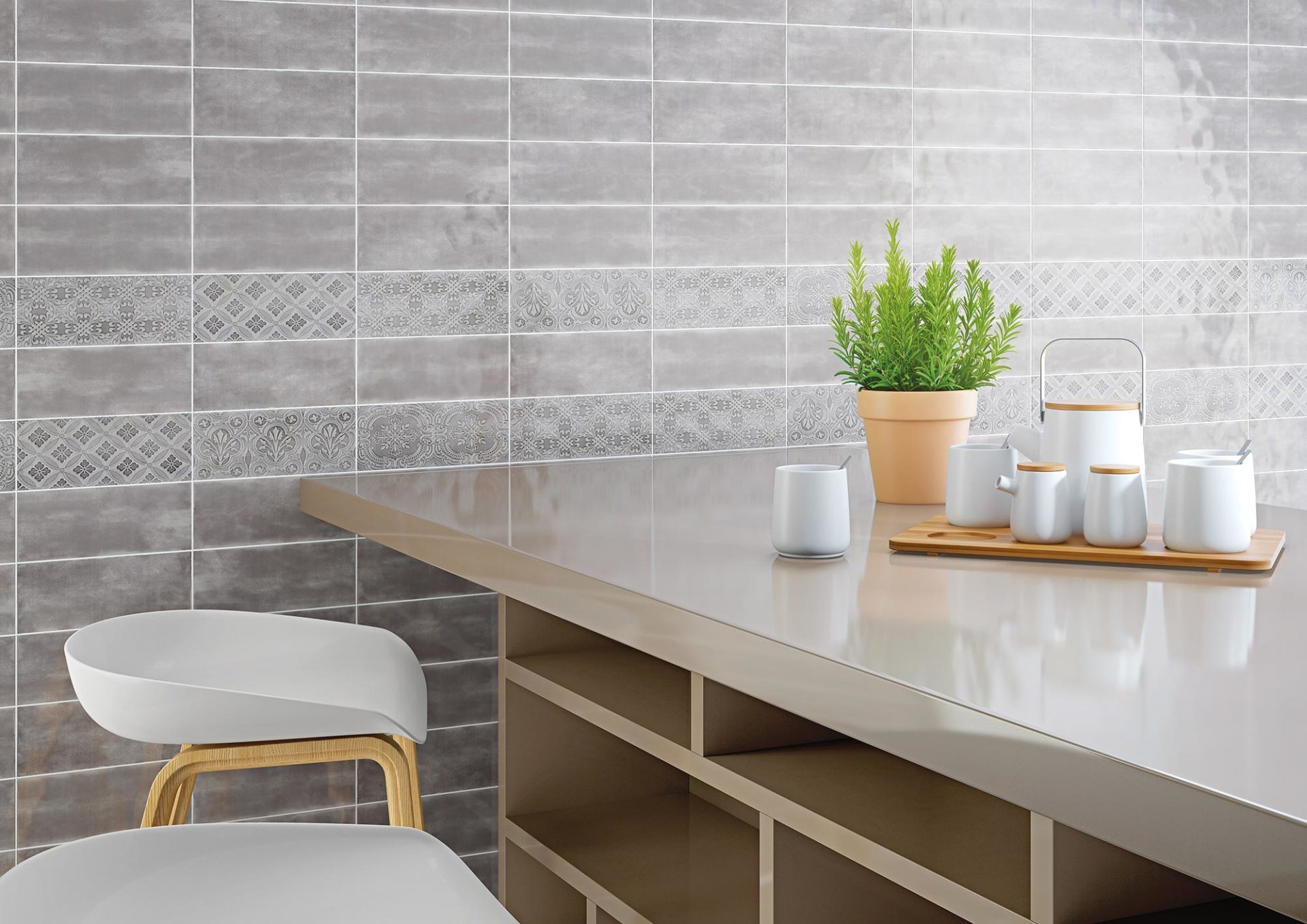 FABRIC